Russian recession contracting but not done yet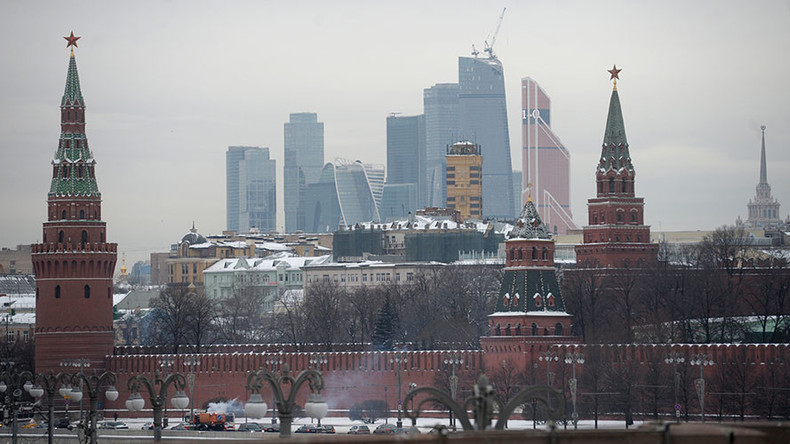 In its 2016 outlook, Russia's Economic Development Ministry is forecasting a 0.8 percent GDP reduction revising its previous projection of 0.7 percent growth, reports business daily Vedomosti. Collapsing oil prices are the main cause.
The report estimates this year's average exchange rate against the dollar at 68.2 rubles, and the price of Russian oil blend Urals at $40. Inflation is forecast to hit 8.5 percent with capital outflow reaching $50 billion.
These figures are not official, but the newspaper claims it has a copy of the new outlook. An Economic Development Ministry spokesman confirmed the official update will be released this month.
"For the next two weeks the Prime Minister has planned a series of meetings on the social and economic situation as well as fiscal policy," said Dmitry Medvedev's press secretary Natalya Timakova.
Finance Minister Anton Siluanov has said the 2016 budget could rely on $40 per barrel for Urals oil, but warned it is necessary to prepare for $30. Deputy Finance Minister Maxim Oreshkin estimated that with an average annual oil price of $40 per barrel, the prospects for economic growth are "close to zero". At present, the budget is still based on $50 oil.
The new forecast also cuts industrial production from 0.6 percent growth to a decline of 0.4 percent.
Real wages will fall by 3.5 percent, the income of the population will go down by 4 percent and unemployment will rise to 6.3 percent.
The recession will not be as severe as in 2015 (3.7-3.8 percent), but Russia needs a rebound in oil prices to avoid another wave of spending cuts, a fall in wages and income of the population and another drop in consumer demand that could result in a longer and deeper recession, said analyst Evgeny Nadorshin.
Brent crude and US benchmark WTI fell below $30 per barrel on Friday.
You can share this story on social media: