OPEC split over oil production cuts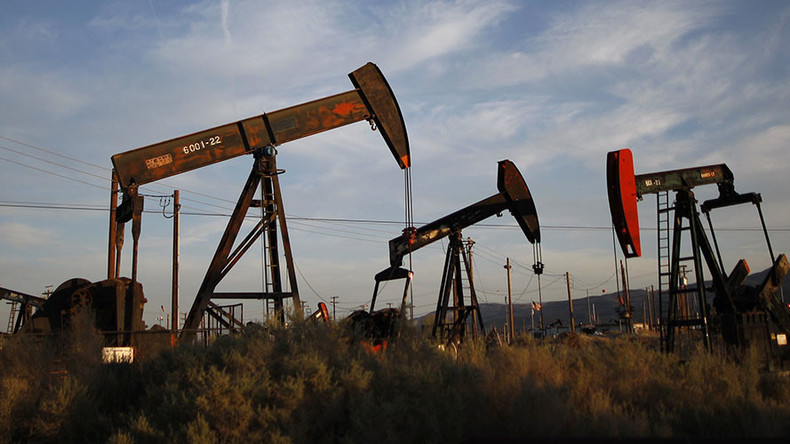 Less than two months after the Organization of the Petroleum Exporting Countries (OPEC) failed to find a solution to falling oil prices in Vienna, they resumed the argument at the World Economic Forum in Davos.
Nigeria's Oil Minister Emmanuel Kachikwu said OPEC needs to meet soon, as collapsing oil prices are forcing the oil cartel to reconsider its output policy.
There's "a lot of energy" around an urgent OPEC meeting, Kachikwu told Bloomberg. If it's still not known whether the meeting will take place, "everybody is agreed on one thing: prices today are not good enough," he added.
However, OPEC's main producer Saudi Arabia said the Kingdom won't cut its output until non-OPEC oil producers agree to do the same.
"If there are other producers willing to collaborate, Saudi Arabia would also be willing to collaborate," said Khalid Al-Falih, chairman of Saudi Aramco. "But Saudi Arabia will not accept the role of balancing a structural imbalance that is happening today by itself," he said.
READ MORE: First US crude shipment arrives in Europe
Russian Energy Minister Aleksandr Novak has repeatedly said the Kremlin is ready to negotiate with OPEC, but thinks artificial production cuts are senseless. He also said Russia production costs vary from $5 to $15 per barrel and any price above that isn't critical for Russian producers.
Another non-OPEC member, present at WEF discussion, Azerbaijan, said it is ready to cooperate with OPEC and that an agreement depends on talks between the organization and "large" producers outside the cartel.
On Thursday, Reuters reported the dramatic drop in world oil prices has made Venezuela, Colombia and Ecuador sell their oil at a price below the cost of production.
Thus, crude oil from Venezuela was selling at $15 per barrel, while a barrel of Colombian crude cost less than $21.
You can share this story on social media: