First US crude shipment arrives in Europe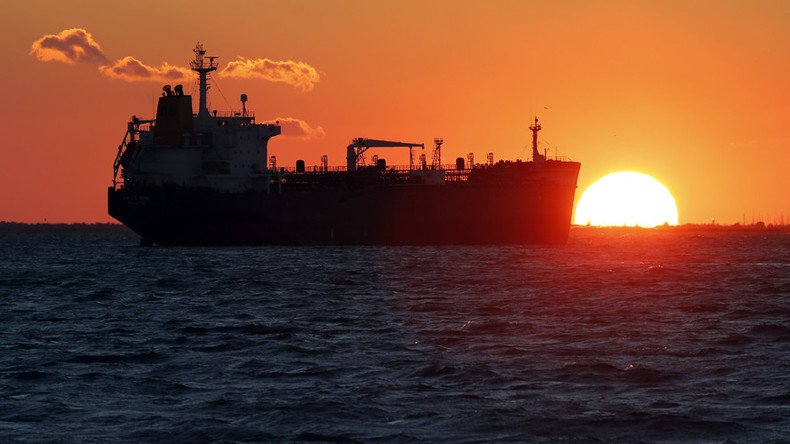 The battle for the European market has intensified with the first US oil tanker arriving in France since Washington abolished the 40-year restriction on oil exports. It's a critical moment for an industry that is facing plummeting prices and oversupply.
The tanker left Texas three weeks ago and docked at the French port of Fos on Wednesday.
In late December, the US company Enterprise Products Partners announced an export contract for its oil, becoming the first oil exporter from the United States in four decades. The buyer was trader Vitol Group that intends to send the crude to its refinery in Switzerland.
"The flows themselves are not substantial yet but this is only the start," Olivier Jakob at Petromatrix, a consultancy in Zug, Switzerland, told the FT.
"US oil exports will ultimately be transformational for the industry, allowing not just higher exports of US shale but also other grades and Canadian oil. For traders it is a big opportunity, with the US set to not only export more but also import more," he added.
Oil prices have plummeted by almost 75 percent over the past 18 months, as Saudi Arabia has been cutting prices to oust high-cost oil producers from the market.
Last year was marked by competition in the European oil market. Saudi Aramco actively reduced the price of its oil and began shipping to Poland, traditionally a Russian customer.
The lifting of sanctions against Iran brings another player to the crowded European market. Tehran is trying to regain its market position after a forty year absence. The country has promised to boost production and provide deep discounts on heavy crude to its European consumers, undercutting the Saudis.
Europe was once Saudi Arabia's key market but has been losing ground over the years. In 1986 the Saudis delivered 34 percent of their oil to Western Europe. Exports fell to 18 percent by 1990 and to 10 percent by 2010.
Oil prices have fallen 25 percent this year as global oversupply continues to intensify. Brent benchmark was trading at $27.63 per barrel, while WTI stood at $28.04 on Thursday.
You can share this story on social media: