Ruble's dramatic plunge against US dollar continues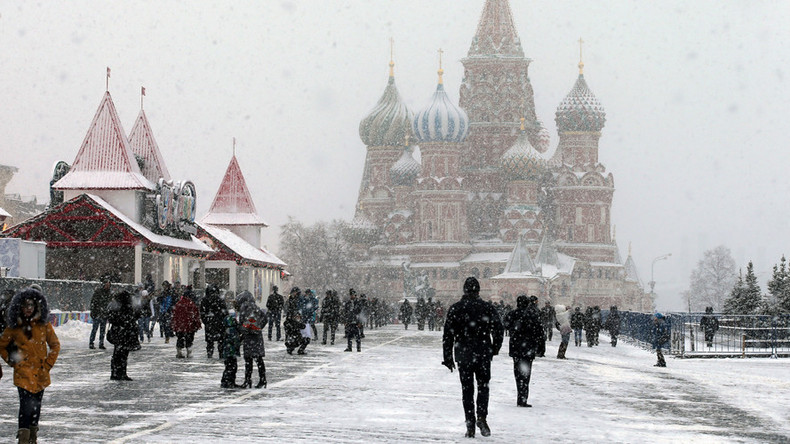 The collapse of the Russian ruble against the US dollar continued for a second day on Thursday. The currency fell below 85 rubles, setting a new all-time low against the greenback.
Wednesday's plunge took the ruble below the Black Tuesday currency crash of 16 December 2014, when it fell to 80 rubles against the dollar and 100 against the euro.
The euro also gained on the Russian currency, trading at over 93 rubles, still below Black Tuesday's mark.
Falling oil prices are continuing to put pressure on the Russian currency. In intra-day trading at ICE, Brent crude fell well below $28 per barrel, trading at $27.62 as of 8:00am GMT. US crude benchmark West Texas Intermediate was trading at $28.07 a barrel.
According to former Finance Minister Aleksey Kudrin, such an exchange rate against major currencies is only temporary and the ruble will rebound, as after December 2014, its previous record low.
However, he added that oil prices haven't hit rock bottom and could plummet to $16-$18 for a while and prices will go up after that.
READ MORE: Ruble plummets losing more than 20% in a day, hitting new dollar and euro lows
The 2014 currency crisis led to a multibillion-dollar bank run in Russia. This time around there is no sign of panic.
The head of Russia's Central Bank Elvira Nabiullina, said the ruble is close to its fundamental level and the regulator sees no threat to financial stability in Russia.
You can share this story on social media: