Alibaba's New Year's resolution - to change its cheap knock-off reputation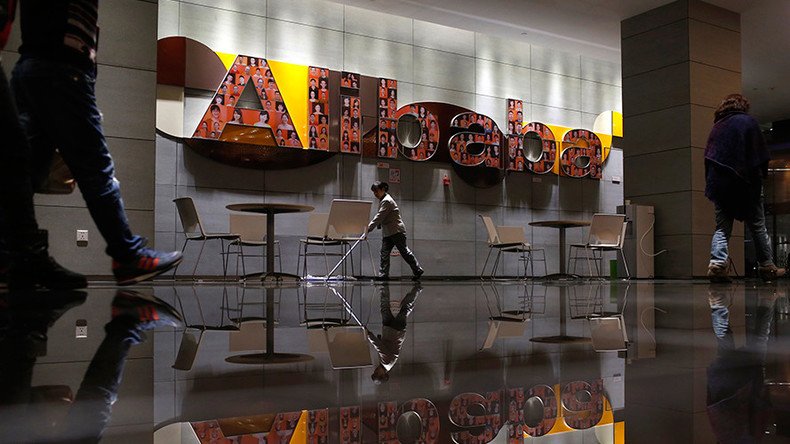 Chinese e-commerce giant Alibaba is starting 2016 with the goal of winning the trust of investors, sellers and buyers. The company plans to crack down on unauthorized merchandise sold on its platform.
Alibaba is highly dependent on its home market which generates more than 80 percent of the company's revenue. But with pressure from the slowing Chinese economy, the company set a strategy for international expansion in the coming years. CEO Jack Ma has ambitious plans, aimed at getting more than half of company revenue from overseas markets within a decade.
"In the next 10 years, they're not just satisfied with the China market. They want to attract foreign merchants to sell to China," said Michelle Ma (no relation), an analyst with Bloomberg Intelligence.
Alibaba had a challenging year with more than $50 billion wiped off its market value, mainly as a result of lawsuits and criticism from Chinese and US regulators.
A developing confrontation with China's powerful main corporate regulator over the sale of fake goods prompted concerns from investors. The State Administration for Industry and Commerce (SAIC) accused Alibaba's platforms of violating online business laws and regulations. It claimed only 37 percent of the goods on Alibaba's online shopping platform Taobao were genuine.
The US Office of the Trade Representative warned the company to stay off the "Notorious Markets" blacklist it escaped in 2012. The regulator said rights holders had criticized Alibaba's enforcement program for being too slow, difficult to use, and lacking transparency. It warned it would monitor Alibaba's efforts to fight piracy and respond to complaints.
In its December statement Alibaba said that it "is committed to the protection of intellectual property rights and the fight against counterfeiting."
"Counterfeiting is an issue all global e-commerce companies face, and we are doing all we can to address and fight it," read the statement.
The company appointed Matthew Bassiur, a former counterfeit-battling executive from Apple, to tackle the fake goods problem.
Despite heated competition on the Chinese e-commerce market, Alibaba managed to stay the unparalleled leader with 58 percent control of the country's online shopping business.
READ MORE: Alibaba debuts in New York in biggest IPO ever
Alibaba was one of the hottest public stock offerings of 2015. It made IPO history after raising $22.1 billion and valuing the company at over $200 billion. The firm posted strong results in the third quarter with net income reaching $3.6 billion.
The company was founded by Jack Ma 16 years ago.
You can share this story on social media: