Saudi Arabia to increase gasoline prices by more than 50%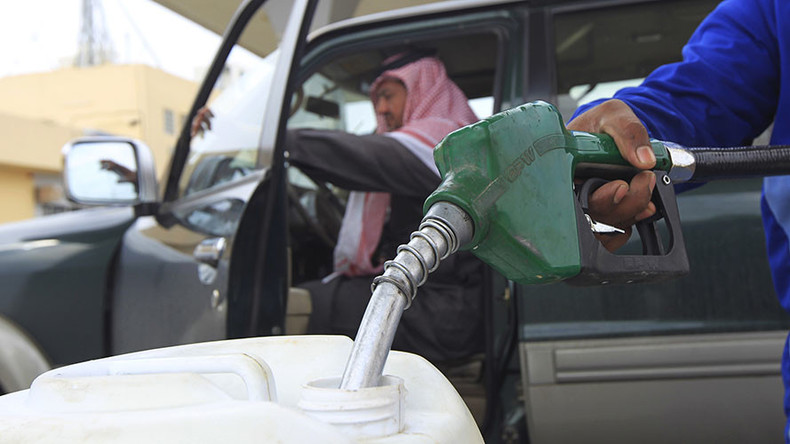 Saudi Arabia is raising domestic gasoline prices by more than 50 percent from Tuesday in response to its budget deficit of almost $98 billion.
Prices will also increase on water, electricity, diesel and kerosene, as a number of subsidies are to be cut over five years, the official SPA news agency reported.
High-grade gasoline will increase by 50 percent to 0.90 riyals ($0.24) a liter, and lower-grade gasoline will see a 67 percent increase.
Aramco, the country's state-owned oil company, announced on Twitter that it would close gasoline stations until midnight on Monday.
The gasoline prices in the kingdom have been the cheapest in the Gulf and one of the cheapest in the world, according to AFP.
Other Gulf states have raised fuel prices, with United Arab Emirates and Kuwait lifting subsidies earlier this year. The IMF has said that if Saudi Arabia raised its fuel prices to Gulf levels, it will save around $17 billion annually.
The global falling oil prices and increased Saudi spending have contributed to the Kingdom's deficit
READ MORE: Saudi Arabia reports record high $98bn budget deficit on low crude prices
On Monday, the Saudi Finance Ministry released the 2016 budget and reported that its budget deficit swelled considerably in 2015, to 367 billion riyals ($97.9 billion) or 15 percent of gross domestic product. Saudi Arabia expects to have a deficit of almost $87 billion for 2016.
The ministry announced plans to cut the deficit with spending cuts and reforms, not expecting a major recovery of oil prices anytime soon.