Market uncertain about future oil prices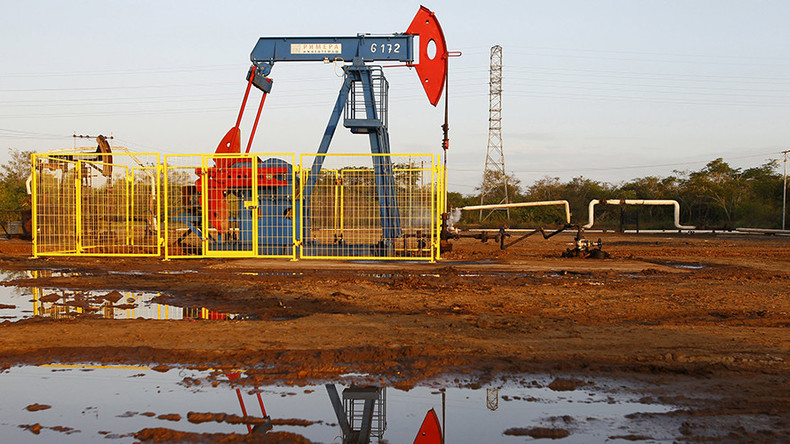 While traders are predicting an even bigger crude price collapse, oil producing countries expect a rebound. Depending on whom you ask current predictions run the gamut from $15 to $100 per barrel.
At present, all factors point towards a downward spiral. There is a glut in the oil market, as OPEC and Russia continue to pump at record highs. The US has ended its export ban after almost 40 years. Iran is due to return to the global energy market. In the middle of all this, China's growth is slowing and the demand for crude is dropping.
"We view the oversupply as continuing well into next year," Jeffrey Currie, head of commodities research at Goldman Sachs said Tuesday. He added that there's a risk that oil prices would fall to $20 a barrel to force production shutdowns if mild weather continues to dampen demand.
The bearish outlook has made investors buy put options - which give them the right to sell at a predetermined price and time - at prices of $30, $25, $20 and even $15 per barrel, according to data, quoted by Bloomberg.
However, Russian oil firm Gazprom Neft CEO Aleksandr Dyukov makes the opposite prediction.
"It is obvious that the decline in prices will be short. Anyway, in mid-term or long-term, the prices will return to the level that is fair and right for all - for consumers and producers. I am talking about $90-100 per barrel," the CEO of Gazprom's oil subsidiary said this week.
OPEC's second-biggest oil producer Iraq is also expecting a price rise.
"There is no doubt that oil prices will rebound. This current level is too low, and it's affecting oil producers. I think economic factors and fundamentals are still strong," said Iraq's Oil Minister Adel Abdul Mahdi last Sunday.
According to OPEC, less spending by major producers and prices at below $40 a barrel for a long period could affect future oil supplies and lead to a surge in prices.
"If the right signals are not forthcoming, there is a possibility that the market could find that there is not enough new capacity and infrastructure in place to meet future rising demand levels, and this would obviously have a knock-on impact on prices," said Abdallah El-Badri, secretary-general of the cartel.
OPEC also predicted that the reference basket, which measures the average price of crude produced by the cartel members, to rise to $70 per barrel by 2020 and $95 by 2040.
As of 9am GMT, Brent benchmark was trading at $37.66 per barrel, while US crude West Texas Intermediate stood at $37.78.