Oil prices plummet to 11-yr low as US lifts export ban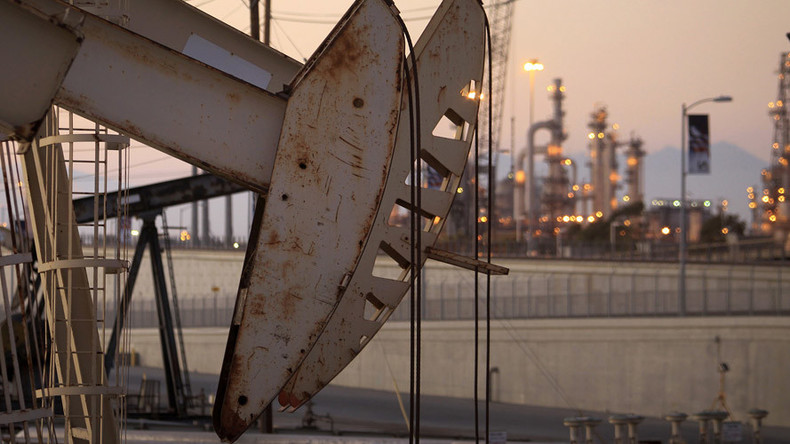 Brent crude prices have fallen close to $36 per barrel, their lowest level since 2004. This comes on worries of global oversupply as Washington lifts the ban on oil exports and US oil reserves reach an 85-year high.
As of 3:00 p.m. GMT Monday, Brent blend was trading at $36.04 a barrel, while US benchmark West Texas Intermediate was at $34.00.
On Thursday, the Energy Information Administration (EIA) said that the current US oil inventories stand at 490.7 million barrels, while refineries operated at 92 percent of their capacity in the week ending December 11.
Oil was dealt a double blow Friday, when US President Barack Obama signed a bill to lift the US export ban. The ban was established during the US oil shortages in the 1970s, as part of a bigger deal that included tax breaks for renewable-energy companies and refiners.
"I don't doubt you'll see some exports next year. We're pretty excited about it, but we've also got to get the infrastructure in place," ConocoPhillips CEO Ryan Lance told Bloomberg.
American oil exports are "not going to happen Monday, but within a week or two, you're going to see contracts be developed and a system come into place," Representative Joe Barton, a Texas Republican and the House's chief advocate for ending the export ban, told Bloomberg.
Iraqi Oil Minister Adel Abdul Mahdi said that oil prices could rebound in 2016 on improved global economic growth, in an interview with Assabah newspaper published Monday.
"There is big hope that, in the first half or by the end of next year, oil prices would return to what they were," he told the Iraqi daily, not specifying a price level.
Oil prices have been under pressure over concerns of global oversupply. OPEC's output was the highest in over three years at 31.7 million barrels per day in November. Russia's oil output has continued hovering at post-Soviet record levels in November at 10.779 million barrels per day.
Many oil exporting countries will now have to amend their 2016 budgets. In its federal budget adopted for 2016, Russia was relying on $50 per barrel and 63.3 rubles per dollar. Russian President Vladimir Putin said the budget needs to be adjusted.