Merkel defends Nord Stream-2 pipeline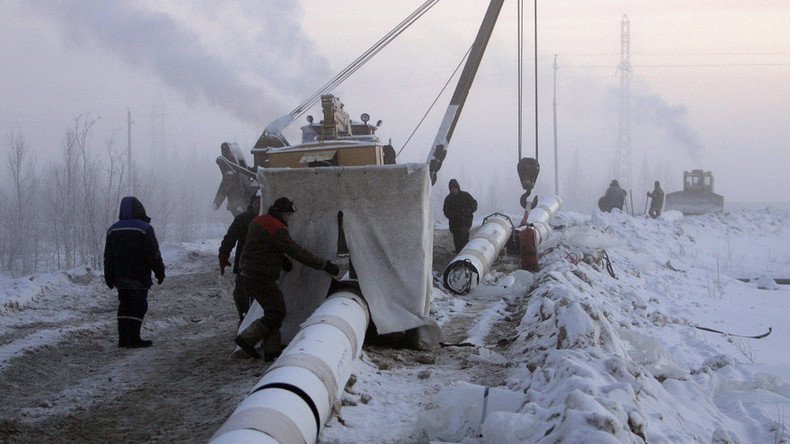 German Chancellor Angela Merkel has defended the planned Nord Stream-2 pipeline that would deliver natural gas from Russia to Germany via the Baltic Sea. The deal is being criticized by Eastern European countries, left out of the project.
"I made clear, along with others, that this is a commercial project; there are private investors," Merkel said Friday.
Russia's Gazprom holds a 50 percent stake in the project. The other 50 percent is divided equally between Royal Dutch Shell, Germany's E.ON and BASF, Austria's OMV and France's Engie.
In September, Gazprom signed a deal to begin construction of Nord Stream-2. It will include two new pipelines that will deliver an additional 55 billion cubic meters to the existing Nord Stream pipeline which bypasses Ukraine.
Ukrainian Prime Minister Arseny Yatsenyuk said the project would cost his country $2 billion annually in transit fees.
According to Merkel, there is a willingness to keep Ukraine as transit country. "That's the political wish," she said.
The debate heated up this week after the Italian Prime Minister joined the coalition against the project. Italy's energy giant was a big investor in the South Stream project, which would have delivered Russian gas to southern Europe. The project was cancelled by Gazprom last December after continuous conflicts with the EU.
Merkel replied it was "normal" that EU leaders have different views on some issues from time to time.
You can share this story on social media: