US Congress Republicans agree to lift 40-year ban on oil exports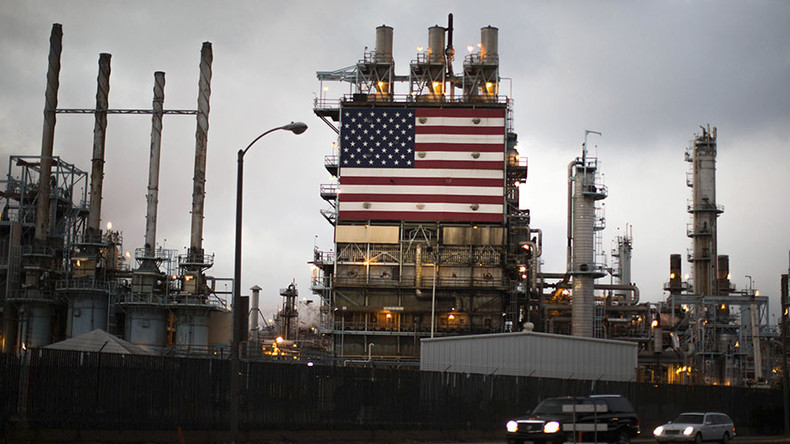 Republican leaders in the US Congress announced late Tuesday a measure allowing American oil exports for the first time in four decades.
However, Democrats haven't confirmed the agreement. Both the House and Senate still must pass it and President Barack Obama must sign it into law.
"We have the best technology, the best oil and over time we will drive out Russian oil, we will drive out Saudi, Iranian," Republican Representative Joe Barton of Texas told Bloomberg. "It puts the United States in the driver's seat of energy policy worldwide. It is a huge victory," he added.
The announcement comes as oil prices plunge to the lows of 2008. WTI was trading 0.05 percent lower at $35.47 per barrel as of 07:47am GMT on Thursday. Brent was down 0.43 percent at $37.23 a barrel.
Low oil prices have increased the urgency for Congress to lift the ban, according to John Hess, chief executive of American oil company Hess Corporation.
"It would be a function of market conditions," Hess was cited as saying by the Wall Street Journal. "But I think over time, definitely; if the market signals were there, we would have that option," he added.
For nearly two years US oil producers have been lobbying Congress to lift the ban on oil exports, claiming it would eliminate market distortions and stimulate the US economy.
The crude export restrictions were introduced in the US in 1975 in the middle of the energy crisis. They followed OPEC's oil embargo on the US and other countries backing Israel during the Arab–Israeli war of 1973. In the face of embargo-related high oil prices, Washington eased limits on oil imports and ordered an export ban.
The volume of oil production in the United States has almost doubled in the last ten years as a result of the country's shale oil boom. Statistics from the US Department of Energy show that last December the average daily production reached a record 9.4 million barrels of oil per day. In 2015 production volumes stayed at the same level due to falling oil prices. The total amount of oil pumped this year is estimated at 486 million barrels.
READ MORE: Natural gas prices fall to 14yr low on cheap crude, mild weather
High oil production helped to lower gasoline prices in the US to 2009 levels. The price for gas is less than $2 a gallon in many regions. Gas prices will average $2.36 next year, according to US Energy Information Administration forecasts.