Putin orders Finance Ministry to sue Ukraine over unpaid debt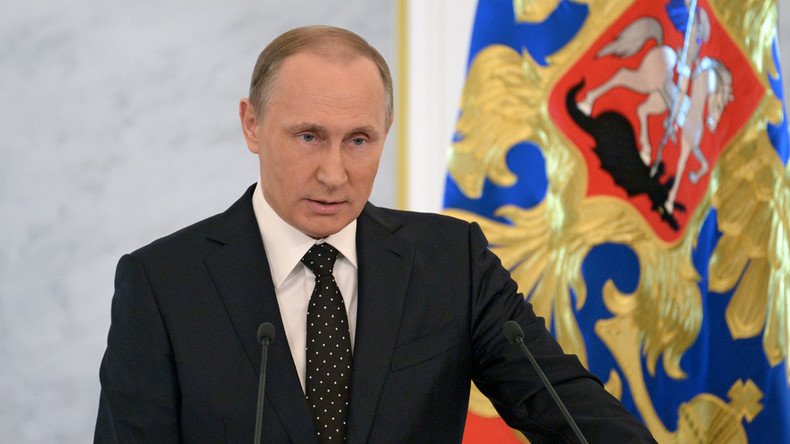 Russian President Vladimir Putin has ordered Finance Minister Anton Siluanov to file a lawsuit against Ukraine if Kiev fails to repay Russia's $3 billion Eurobond loan by the December 20 deadline.
Putin's order followed the Finance Minister's Wednesday report on the debt repayment situation. Siluanov told the President about the refusal of the US to give guarantees on future payments of Ukrainian sovereign debt.
READ MORE: US won't guarantee Ukraine's debt, Russia to sue if Kiev doesn't pay up by late December
"It is strange. If they are so confident in the country's solvency for the next year, then they could somehow participate during the last four years to share the risks," said Putin.
"Fine. File the lawsuit," he added.
Siluanov told reporters that Russia would apply to the courts if Kiev fails to make the debt repayment within a 10-day grace period after the December 20 deadline.
On Tuesday the International Monetary Fund (IMF) agreed to change its policy on lending to countries in arrears to other governments. Ukraine is one of those, because it is asking for financial aid while owing money to Russia.
READ MORE: IMF to change its lending rules for Ukraine – WSJ
Previous IMF guidelines on lending to such countries were relatively strict, stating that "the IMF doesn't lend to countries that are not making a good faith effort to eliminate their arrears with creditors."
Siluanov called that decision "precipitated and preconceived." According to the Finance Minister, Russia has asked the IMF to help solve the situation with Ukraine's debt, but was told to "engage in negotiations [with Kiev] along with commercial creditors."
Ukraine's sovereign debt to Russia dates back to a deal between President Vladimir Putin and former Ukrainian President Viktor Yanukovich that was struck in 2013 and envisaged Moscow buying $15 billion worth of Ukrainian bonds. Russia bought $3 billion worth in December 20, 2013, and the debt is supposed to be repaid by December 20, 2015.
In November, Russian President Vladimir Putin offered Kiev a three-year installment plan to pay back, but no official answer to the proposal has been received.
You can share this story on social media: