US won't guarantee Ukraine's debt, Russia to sue if Kiev doesn't pay up by late December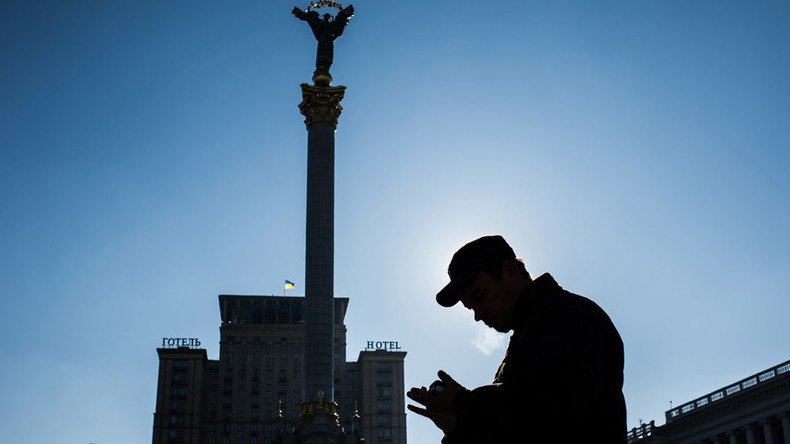 Russia is determined to file a lawsuit against Ukraine if Kiev does not repay its state debt to Moscow by December 20, the Russian Ministry of Finance has said, adding that the US has officially refused to give financial guarantees for Ukraine's debt.
"This week, we have received an official rejection from the US government to provide guarantees for Ukraine's obligations. In this regard, we have no other option but to take legal action against Ukraine in case the borrower fails to fulfill its credit obligations in full before December 20," Russia's financial ministry said in its statement, adding that such a situation would amount to national bankruptcy for Ukraine, TASS reports.
Ukraine's sovereign debt to Russia currently stands at $3 billion. It dates back to a deal between President Vladimir Putin and former Ukrainian President Viktor Yanukovich that was struck in 2013 and envisaged Moscow buying $15 billion worth of Ukrainian bonds. Russia bought $3 billion worth in December 20, 2013, and the debt is supposed to be repaid by December 20, 2015.
Ukrainian Prime Minister Arseny Yatsenyuk has repeatedly said that Ukraine will not repay its debt to Moscow without restructuring.
At the G20 summit in Turkey's Antalya, Vladimir Putin announced a proposal to restructure Ukraine's debt, allowing it to repay $1 billion per year over the course of three years – from 2016 to 2018, if the US, EU or a "first-class international institution" would provide guarantees for Ukraine.
Russia has repeatedly stressed that the terms proposed were even better than those stipulated by the International Monetary Fund (IMF), adding that a decision concerning the proposal should be taken as soon as possible.
However, Russia has received no official answer to its proposal from Kiev, Deputy Financial Minister Sergey Storchak said on December 1, adding that Russia still hopes to receive an answer by December 8.
"We proceed from the intention to reach an agreement before December 8, as on December 8 the IMF will vote on changes in its policy," Storchak said, as quoted by TASS. If adopted, those changes would allow countries with past-due sovereign debt to still borrow from the IMF. At present, if a country has defaulted on sovereign debt, they are not able to receive further funds.
Meanwhile, Ukraine runs the risk of missing out on its next tranche of loan money from the IMF, as it has still not met the requirements the Fund has said are necessary to fulfill in order to receive it.
"Now, there are risks that Ukraine will not get the next tranche from the IMF, as it has still not adopted a budget for 2016 that would be compliant with the Fund's requirements, because of the absence of a consistent tax reform project, as well as a lack of some other structural reforms," the Russian Ministry of Finance said in its statement.
You can share this story on social media: