Beijing weakens yuan to 4-year-low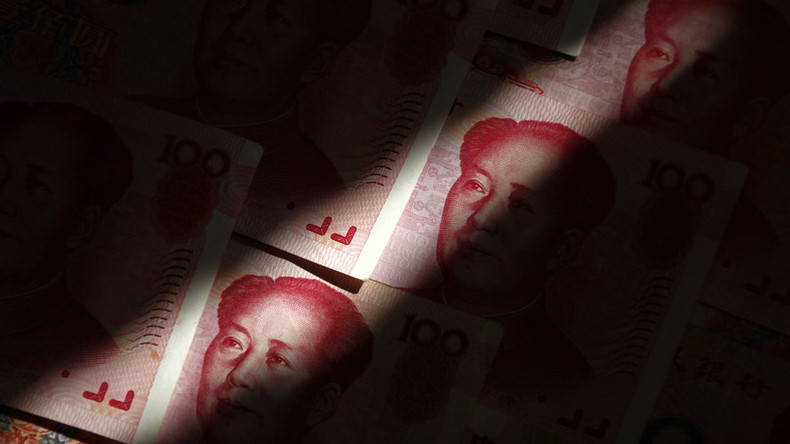 The People's Bank of China fixed the yuan rate at 6.414 to the US dollar on Wednesday which is the lowest level in more than four years. The move is seen as an attempt to offset the effects of capital flight and the slowing economy weighing on the currency.
The 0.1 percent decline is slightly less than Tuesday's 0.15 percent change at 6.4078 to a dollar. It came on the back of the latest gloomy data on exports and foreign exchange reserves.
China's central bank currently allows the yuan rate to rise or fall a maximum of 2 percent against the dollar relative to the official fixing rate.
"It's a stress test of sorts," the Wall Street Journal cited an unnamed source familiar with the matter. "What the central bank is trying to avoid is the kind of panic selling that resulted from the August devaluation."
The country's exports fell for a fifth month, by 3.7 percent in November, and imports extended record declines, retreating 5.6 percent. China's foreign exchange reserves last month fell to their lowest level in more than two years, dropping $87.22 billion to $3.44 trillion.
The yuan has lost almost 3.4 percent of its value since the August devaluation when China cut the currency's reference rate by 1.86 percent. Analysts saw the measure as Beijing's effort to revive faltering exports.
READ MORE: China capital flight hits record high as yuan plunges
Meanwhile, investors and traders say the yuan will continue weakening as Beijing might not be able to resist the pressure on the currency.
"What has happened in the past few days shows a clear intention from the authorities that they would like to see an orderly and mild depreciation of the yuan," an unnamed head of trading at a Guangzhou-based state-run bank told WSJ. "If you ask 10 traders in China, nine will tell you that they expect the currency to depreciate in the near term," he added.