Rosneft projects in Venezuela unaffected by election results – VP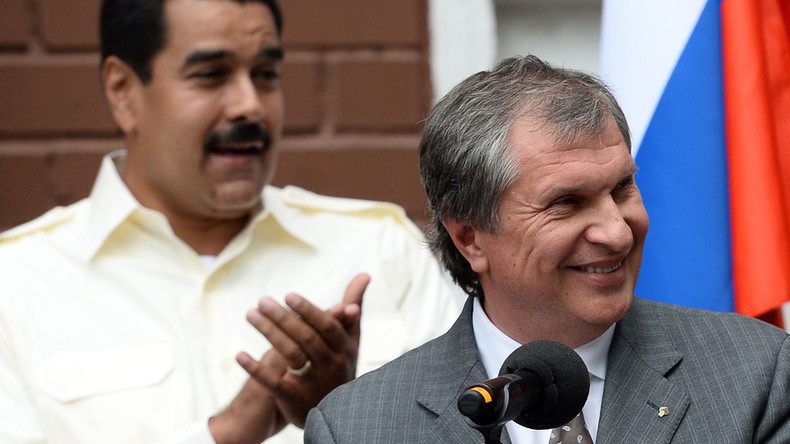 All Rosneft energy projects in Venezuela remain in force, despite the elections results, according to company Vice President Mikhail Leontyev. On Sunday, Nicolas Maduro's United Socialist Party lost parliamentary elections.
The opposition Democratic Unity Roundtable coalition got 99 seats in the country's parliament, while the United Socialist Party of Venezuela, founded by the late President Hugo Chavez, won 46 seats.
Read more
"Our work in Venezuela is long-term and strategic and this is obvious, since we are talking about one of the most promising regions in terms of oil reserves and the world's largest oil company," Leontyev told Sputnik news agency.
He added that Rosneft projects in the country were "based on legally impeccable contracts and commercial law."
On Monday, Russian business media RBC reported that Rosneft recommended its employees leave Venezuela in the aftermath of the ruling party's loss.
Leontyev described the report as "a cheap provocation".
"During 16 years of cooperation with Venezuela there have been 19 elections, and if we had stopped work after each of them we could not have worked anywhere," he said.
Rosneft and Venezuela's state-owned energy company PDVSA are working on five joint projects in the country. The total oil reserves of these projects are estimated at more than 20.5 billion tons.
According to the head of PDVSA Eulogio Del Pino, Rosneft's investments in joint projects in Venezuela could reach $1.3 billion in 2015.