OPEC leaves 'de facto' output unchanged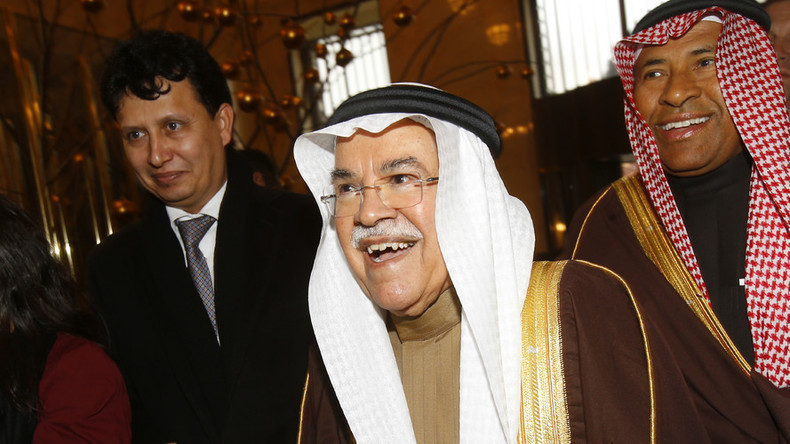 The Organization of Petroleum Exporting Countries (OPEC) on Friday decided to maintain its production unchanged at 31.5 million barrels per day (bpd).
Although OPEC's previous official output ceiling was 30 million bpd, it is already pumping more than that.
Friday's decision, which is viewed as acknowledging existing production, comes in the wake of a growing global glut and plunging crude price.
OPEC supply rose to 31.77 million bpd last month from 31.64 million in October, according to a Reuters survey. It was based on shipping data and information from sources at oil companies, OPEC and consultants.
The cartel projected global economic growth for 2016 at 3.4 percent. It also said that world oil demand would grow by 1.3 million bpd next year to average 94.1 million bpd, with most of the growth coming from non-OECD (US, Canada, Japan, Turkey, Israel and EU) countries.
OPEC's decision came despite the pressure from the group's poorer countries calling for an output cut to prop up the price.
Iran's envoy to OPEC, Mehdi Asali said this week that an OPEC majority wanted to reduce crude oil production from the current level. There were also reports that OPEC's biggest producer Saudi Arabia could finally propose an eventual cut of a million barrels per day in cartel production. The cut, however, was said to be considered only if non-OPEC countries would agree to do likewise.
"We have said on more than one occasion, we are willing to cooperate with anyone who can balance the market," Saudi Arabia's Oil Minister Ali al-Naimi was cited as saying by Reuters.
Crude fell Friday on the news from Vienna, with Brent down almost two percent to $43.18 per barrel. US benchmark West Texas Intermediate (WTI) plunged almost three percent to $40.13 a barrel.