Turkey could lose $20 billion over dispute with Russia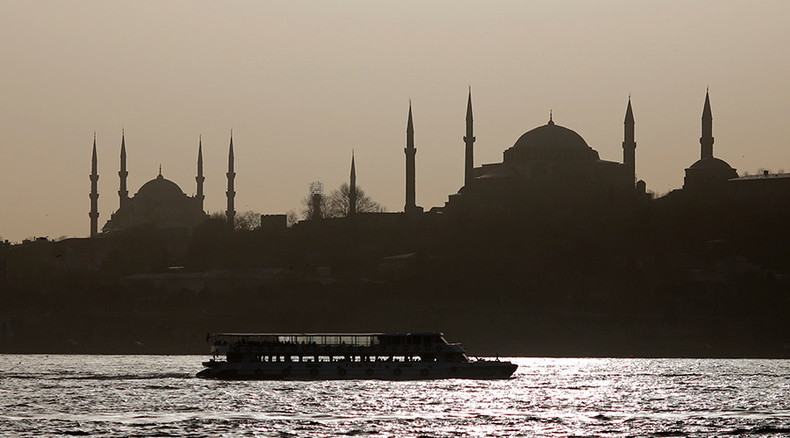 Russia's economic sanctions could cost Turkey up to $20 billion, or three percent of the country's GDP, according to members of Turkey's Republican People's Party's (CHP).
"Turkey earned around $6 billion in exports and $7 billion in tourism revenue from Russia. There is also extensive suitcase trade traffic between the two countries. Turkey's suitcase trade has declined from $8.5 billion in 2013 to $6 billion in 2014. Turkey can lose up to $20 billion, three percent of its annual GDP if the crisis escalates with Russia," CHP Deputy Osman Budak told Hurriyet Daily News.
The Antalya region, known for its Mediterranean resorts, is going to be hit hard, according to Budak's fellow CHP members.
"Some 40,000 Russians live in Antalya and 200,000 Turks in Russia…The crisis between Turkey and Russia must be resolved as soon as possible," Mustafa Akaydın said.
He added that Antalya would lose $6 billion in tourism and $500 million in agriculture.
According to another CHP Antalya member Devrim Kok, three ships with 750 containers loaded with fruit and vegetables from Antalya, Mersin and the Black Sea ports bound for Russia are being kept waiting in Russia's Black Sea port of Novorossiysk.
Turkish officials say Ankara will not introduce counter economic sanctions.
"We won't escalate tensions. We won't take measures that will not be understood by the Russian people. We are waiting for our fellow Russian citizens to come to Turkey, where they feel at home. We want Russia to reconsider these measures," said Prime Minister Ahmet Davutoglu, quoted by T24 Turkish media.
On Saturday, Russian President Vladimir Putin approved economic sanctions against Ankara in response to the downing of a Russian warplane by a Turkish F-16 jet in Syria. The measures target the Turkish tourism industry and exports to Russia. They include a ban on Turkish produce, employment of Turkish nationals in Russia, the cancellation of visa-free travel between the countries and a recommendation for Russians not to travel to Turkey.