Kremlin considers economic response to 'Turkish aggression'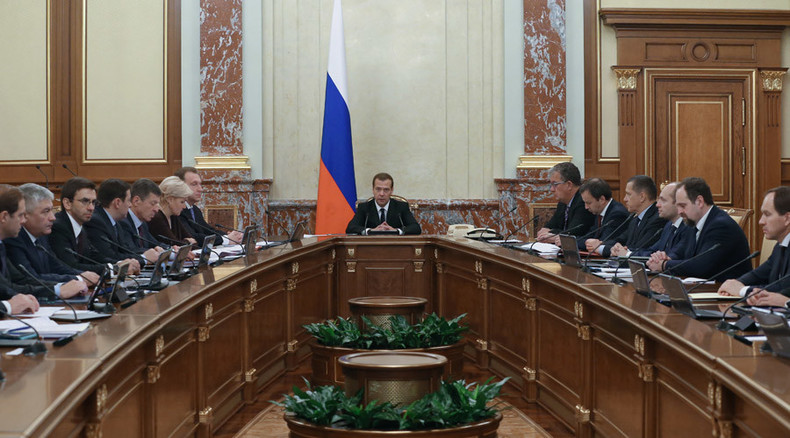 Russian Prime Minister Dmitry Medvedev has ordered his cabinet to come up with a list of economic measures in response to "Turkish aggression".
"This is undoubtedly an act of aggression against Russia by our neighbor and NATO member Turkey," Medvedev told the cabinet on Thursday.
The Prime Minister said he expects the list in two days.
One of the measures Medvedev proposed is to curtail negotiations on favored nation status with Turkey, adding that investment projects between the two countries could also be frozen.
The Kremlin is also considering a ban on Turkish companies working in Russia, as well as the introduction of a food embargo, Dmitry Medvedev added.
According to Russia's Minister of Economic Development Alexei Ulyukaev, the Turkish Stream project and the construction of a nuclear power plant Akkuyu in Turkey could also be frozen or canceled in response to Turkey shooting down the Russian jet in Syria.
Restrictions on customs duties and financial transactions could also be among the possible measures.
The economic measures will not contradict the rules of the World Trade Organization (WTO), said Ulyukaev, adding that WTO rules allow introducing restrictive measures for trade, services and investments in case of a threat to national security.
"And since in this case such a threat is obvious, such measures will be proposed and passed into law," Ulyukaev said.