Russian stock market hits highest level since spring 2008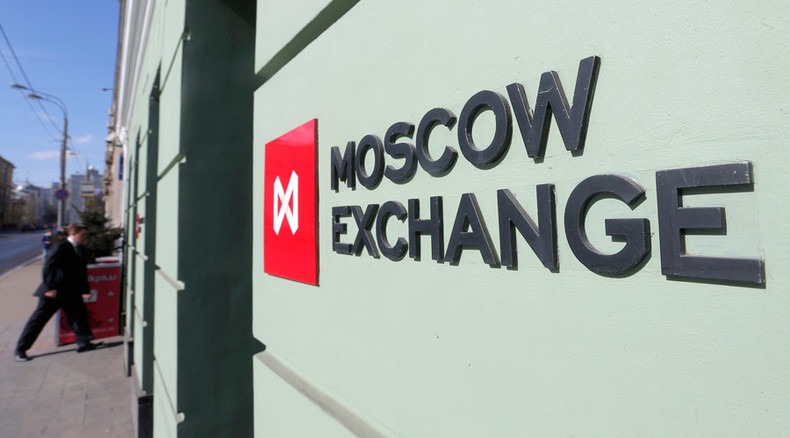 The ruble-traded MICEX is at its highest level in seven years. The impetus appears to come from Russia and the West uniting in their efforts to fight ISIS in the Middle East. Traders are betting that the recent rapprochement may lead to the lifting of sanctions against Moscow.
The MICEX got as high as 1865 points, and as of 5:30pm Moscow time the index had slid back to 1,858, but is still up 33 percent this year.
The dollar-denominated RTS Index has hit 900 points for the first time since July. RTS has risen six percent since the beginning of November. Overall, the index is more than 13 percent up this year.
Brian Jacobsen, who manages $242 billion at Wells Fargo Advantage Funds, says that recent rapprochement between President Vladimir Putin and the West makes it a good opportunity to invest in Russian stocks.
"This could be a turning point in the relationship between Russia and the West. We need some time to see how things unravel, but the timing might be right," Jacobsen told Bloomberg in an interview.
"The conflict in Ukraine abated, a decline in oil stabilized, we might see sanctions being lifted. So if you combine all these factors, we could see a good valuation opportunity," the chief strategist added.
In 2014, Jacobsen was pessimistic about the Russian economy and suggested avoiding doing business with Moscow. At that time plummeting oil prices pushed the world's biggest energy exporter into crisis.
Last week, US investment bank Goldman Sachs advised to buy the ruble next year. According to Goldman estimates, the Russian currency will be among the best performers along with the US dollar and Mexican peso.
LISTEN MORE:
You can share this story on social media: