Fix it or 'Fixit': Finland's parliament to decide on eurozone exit in 2016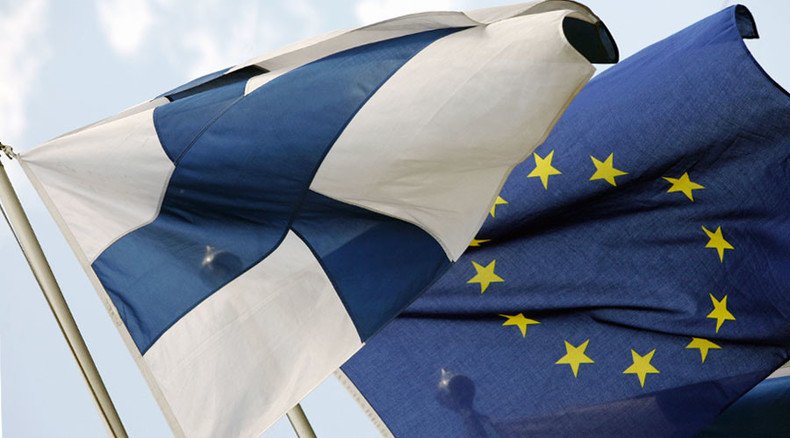 The Finnish Parliament will debate next year on whether the country should abolish the euro. Disgruntled citizens raised the 50,000 votes necessary for a parliamentary debate on 'Fixit' - Finland's exit from the eurozone.
"There will be signature checks early next year and a parliamentary debate will be held in the following months," Maija-Leena Paavola, who helps guide legislation through parliament, told Reuters.
Three years of economic contraction prompted the country's finance minister to call Finland "the new sick man of Europe."
"Now is a good time to have a wider debate whether we should continue in the eurozone or not," said Paavo Vayrynen, a Finnish member of the European Parliament who launched the initiative told Reuters.
Finland is the worst performer in the eurozone. According to official figures published last week, the county's economy shrank 0.6 percent in the third quarter. The European Commission expects Finland's economy to grow 0.7 percent in 2016, second worse to indebted Greece.
Some Finnish euroskeptics say the country would return to growth if it brings back its national currency the markka. They want to follow Sweden's example, a country outside the eurozone.
"Since 2008 the Swedish economy has grown by eight percent, while ours has shrunk by six percent," said Vayrynen, known for his distaste of Finland's further integration into Europe.
EuroThinkTank of Finland, a group of economists disappointed with the currency union, say returning to the markka would cost the country €20 billion, but the cost will be repaid in the long-term.
Despite the initiative, the majority of Finns still want to stay in the eurozone. According to a Eurobarometer poll in November, 64 percent of people backed the currency union, down from 69 percent last year.
You can share this story on social media: