Putin offers Ukraine 3-year extension to pay off debt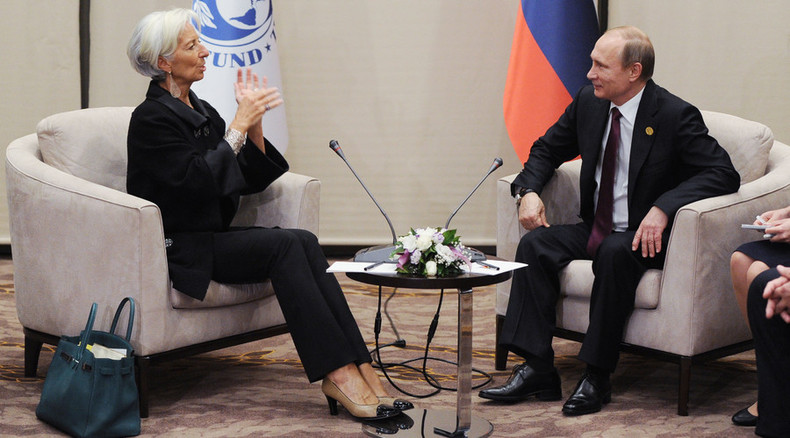 Russian President Vladimir Putin has offered Kiev a three-year installment plan to pay back its €3 billion debt to Moscow. The Russian media link the offer to a possible deal with the IMF to give BRICS emerging economies more voting power.
According to Putin, not only has Russia agreed to restructure Ukraine's debt, but also proposed better terms than the IMF asked.
"We were asked to postpone the €3 billion debt payment till next year. I said that we are prepared for a deeper restructuring. We are ready not to receive payment this year, and instead be paid in €1 billion installments in 2016, 2017 and 2018," Putin said at the G20 summit in Antalya, Turkey.
Putin added that Russia wants guarantees from the US, the EU and international financial organizations and hopes that this issue will be resolved by the beginning of December.
The IMF's current policy forbids it loaning to countries that default on other government debt. In October, the WSJ reported the IMF is ready to go ahead with the promised $17.5 billion loan to Ukraine even if the country defaults on its debt to Russia. This precedent could provoke a domino effect of non-payment of state loans.
Russia has repeatedly said it was not interested in Kiev's debt restructuring plan which proposed that Moscow would take a haircut on the loan. The Kremlin demanded repayment in full this December, when the Eurobonds mature.
An unexpected change in Moscow's position was just after a meeting between Putin and IMF Chief Christine Lagarde on Sunday. This gives a hint that the IMF reform that BRICS has long awaited could have been kicked-off.
BRICS has urged reforms to give emerging economies more influence in decision-making. At present, the votes are distributed in accordance with the quotas in the capital fund. The US has the biggest share - 16.74 percent; it's followed by its allies Japan (6.23 percent), Germany (5.81 percent), France and the United Kingdom (4.29 percent each). The five BRICS countries only have only 11.03 percent with Russia having 2.39 percent.
You can share this story on social media: