Coffin crusade: Russians vent anger at banks over foreign-currency mortgages (PHOTOS)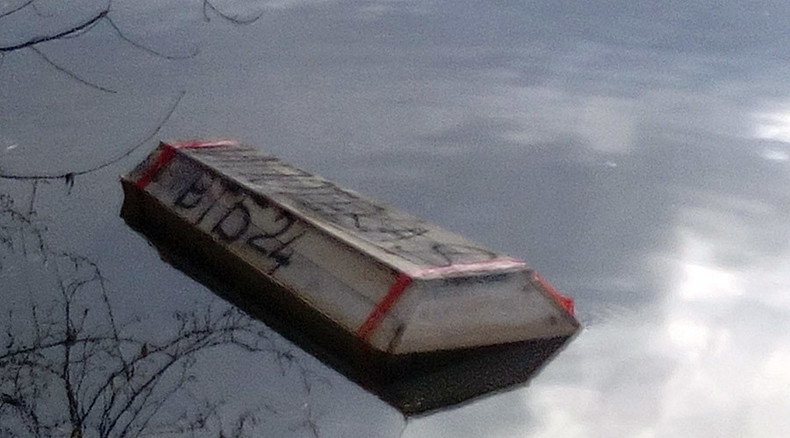 Russians, who took out foreign currency mortgages before the ruble collapse, have tried to scare their lenders by setting afloat coffins with the banks' names on them. There were 20 caskets, which correspond to the number of the most "bloody minded" banks.
"Foreign currency borrowers have free floated the most disagreeable banks, after the same was done to the ruble. It's symbolic this was done on Friday, the 13th," activist Galina Grigoryeva told RBC.
The caskets were set afloat at 5:30am in Moscow, she said.
Courtesy Oxana Semenova / Facebook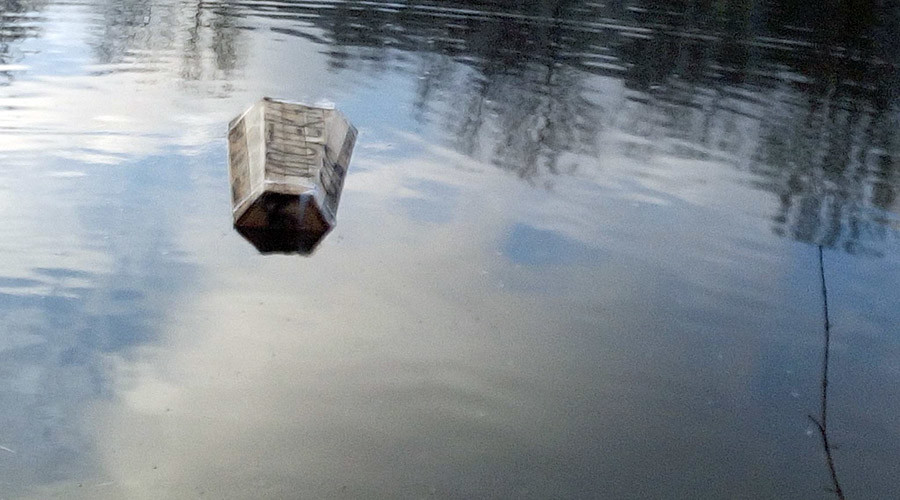 A program to help the victims of the 50 percent ruble devaluation intended to start June 1 this year. The people who had taken mortgages in a foreign currency were promised $3,000 each. However, in four months practically no one has received any money.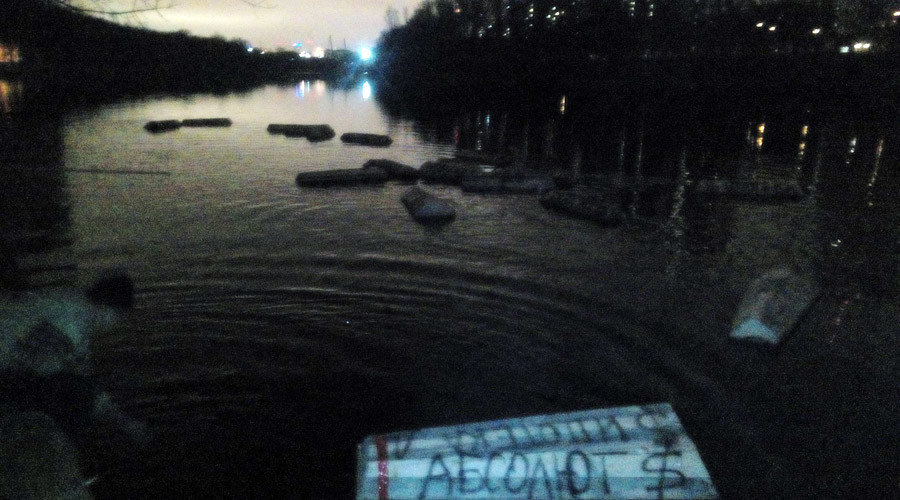 In early October, Russian President Vladimir Putin said borrowers with foreign currency mortgages should have assumed the risks associated with changes in the ruble exchange rate. According to the president, the state should still help the citizens so they are not evicted from their only homes.