London could lose its crown as global financial center - study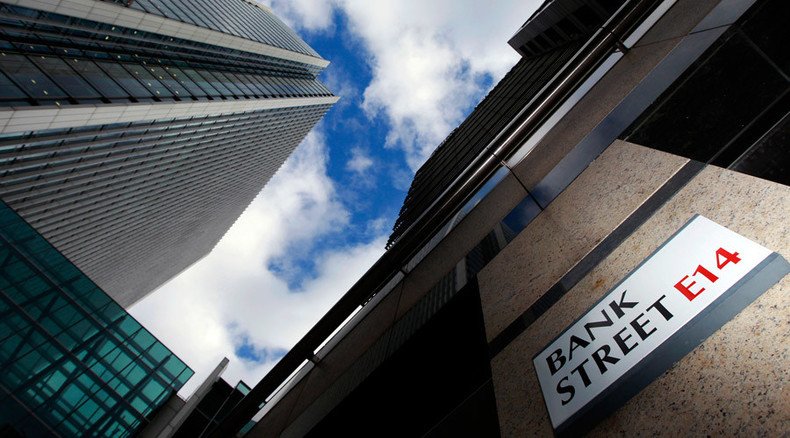 The UK needs urgent action to remain an attractive location for foreign banks, the British Bankers' Association (BBA) said, warning London could lose its position as an international banking centre.
The city is risking the departure of banks to rival hubs like New York, Hong Kong and Singapore, according to BBA's latest report 'Winning the Global Race'.
The report shows the amount of assets in the UK's banking sector has fallen by 12 percent since 2011, while growing by 12 percent in the United States, 34 percent in Hong Kong and 24 percent in Singapore over the same period. Employment in the country's banking sector has dropped eight percent since 2011 as a result of new regulations, taxes and depressed economic activity in Europe.
"We have now reached a watershed moment in Britain's competitiveness as an international banking centre. The balance of push and pull factors, including tax and capital treatment, unilateral and extraterritorial regulation and overall uncertainty, are weighing heavily in boardrooms across the industry," said Anthony Browne, BBA Chief Executive.
He added that many international banks have been moving jobs overseas or deciding not to invest in the UK.
According to the research, the banking sector contributes almost five percent to the UK's GDP, employs more than 405,000 people and contributed £31 billion in taxes last year.
READ MORE: ​Crime and punishment: Confiscate rogue bankers' salaries & bonuses, says UK regulator
London is the third largest banking sector globally, with $4.5 trillion of international banking assets as of 2014.
The report highlighted eight key threats to Britain's banking business, such as declining profits, tax uncertainty, unilateral and extraterritorial regulation. It also set out 23 recommendations for the government and regulators.
City regulators have recently tightened requirements for the banking industry, following a series of financial scandals, such as Libor rigging and foreign exchange rate fixing.
READ MORE: Forex rigging probe: US prosecutors to grill London traders
In June, Chancellor George Osborne unveiled a new settlement for the City of London, aiming to curtail huge fines and amend regulations to "get the balance right."
Global banking giant HSBC has warned it could move its headquarters out of the UK in the wake of regulatory and structural reforms put in place after the 2008 financial crisis.
You can share this story on social media: