Big banks could be forced to raise $1.1tn to avoid Lehman scenario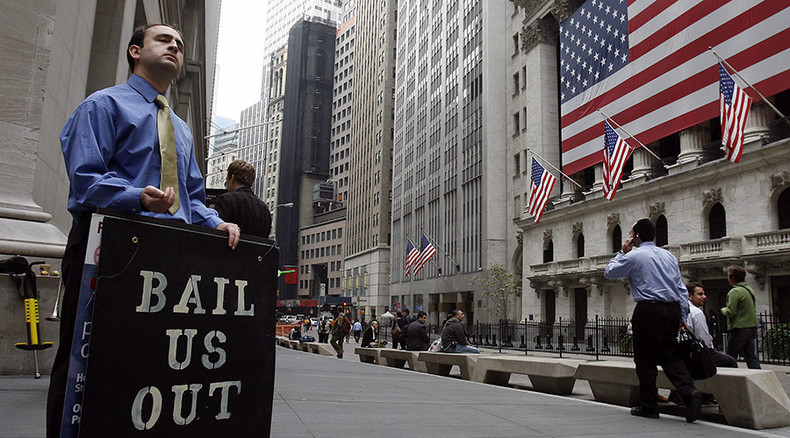 The G20 wants the world's largest banks to raise as much as $1.1 trillion by 2022 in debt or other securities to prevent a repeat of the 2008 financial crisis, according to the Financial Stability Board (FSB).
The regulator which was created by the G20 countries in the aftermath of the crisis, on Monday published its plan for tackling banks seen as "too big to fail".
"As a consequence, the financing capacity to the real economy is being rebuilt and significant retrenchment from international activity has been avoided," Bank of England Governor Mark Carney said in a letter to G20 leaders ahead of their summit next week.
The FSB's new rules will apply to the world's top 30 banks, such as HSBC, JP Morgan and Deutsche Bank. FSB called those banks the most systemically important lenders.
Under the new rules, banking giants will have by January 2019 to hold a financial cushion of at least 16 percent of their risk-weighted assets in equity and debt that can be written off. The minimum total loss absorption capacity (TLAC) requirement will gradually increase; it will reach 18 percent of assets weighted by risk by January 2022.
READ MORE: IMF weakest global growth outlook since 2009 crisis
Last November the regulator was suggesting the minimum TLAC requirement should be as high as 20 percent. A leverage ratio requirement will also be imposed, rising from six percent initially to 6.75 percent.
The measures are said to allow big banks to fail without collapsing markets as was the case with Lehman Brothers in 2008. In the worst case scenario, the banks would have to issue a total of $1.18 trillion in bonds.
"TLAC is crucial," said US Treasury Undersecretary for International Affairs Nathan Sheets. "It's a very important step forward toward addressing concerns about too big to fail, giving large financial institutions additional buffers that can be drawn on in extremis to protect the taxpayer from having to bail out these institutions."
READ MORE: World Bank chief warns of 'Lehman's moment' for Europe
Some banks like UBS, Credit Suisse, Bank of America and Citi said they already meet or will comfortably meet the TLAC rules. The EU is also to apply similar requirements on all the banks within the 28-country bloc.
The FSB is still assessing the risks to financial stability from the activities of big asset managers and may publish recommendations in the first half of 2016.