Hungary hungry for Russian gas even if Ukraine transit stops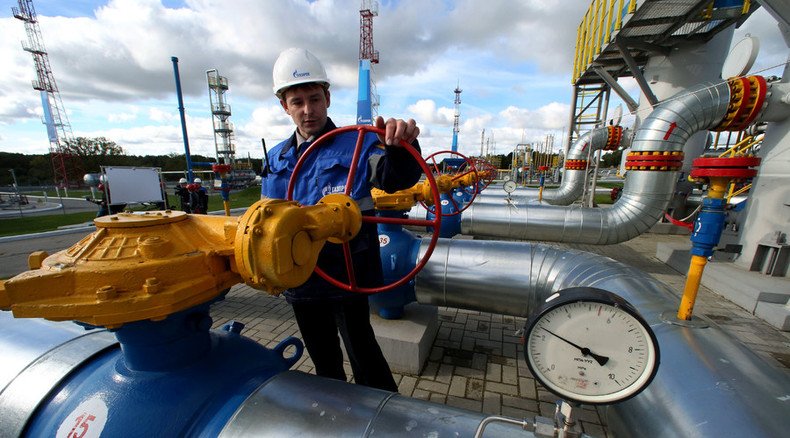 Budapest wants to continue buying gas from Russia even if Moscow and Kiev don't agree to prolong the transit agreement that expires in 2019, said Hungary's Ambassador to Russia Janos Balla in an interview with RIA Novosti on Tuesday.
"For us, the gas supply is very important, as 80 percent of our energy comes from Russia. What will happen after 2019-2020 if Russian gas stops coming through Ukraine is really important. We hear about such talks. We would like to find all the [possible] ways for gas to come to Hungary," said the ambassador.
"There are so many projects; among them are the Turkish Stream, Eastring and Tesla. And although none of them have yet entered into the implementation phase, we hope that somehow Russian gas will get to our pipelines," Balla added.
Hungary is also interested in pumping more gas into its underground storage facilities, according to the ambassador.
"We have the ability to pump 3 billion cubic meters or more. Until now, we have pumped only 800 million cubic meters, and we are ready to expand this by two or three times. If Russia finds it interesting and beneficial, then we have a place for storage. If Russia needs to store more gas in European countries, we have the opportunity," he said.
Russia and Ukraine have not yet reached an agreement to extend the gas transit contract. Moscow has repeatedly questioned Kiev's reliability as a transit partner to deliver gas supplies to Europe.
You can share this story on social media: