Turkey wants discount on Russian gas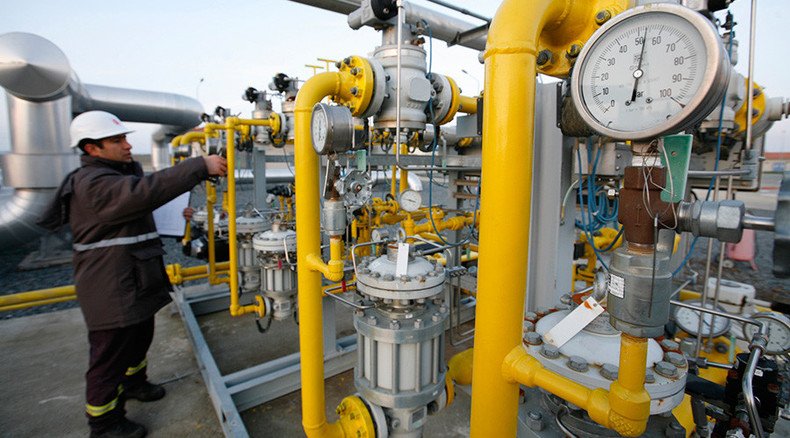 Ankara has filed for arbitration against Russian energy major Gazprom over the price the country pays for natural gas. Gazprom says there's still a possibility of an out-of-court settlement.
"On October 26, an international arbitration case was filed related to purchases of natural gas from Russia in the period from December 29, 2014," the Turkish Ministry of Energy and Natural Resources told TASS on Tuesday.
Turkey's state pipeline operator Botas said it had notified the Russian energy company.
"Filing an arbitration claim is one of the options under the contract terms. The possibility of an out-of-court settlement, as well as an arbitration decision still remains," said Gazprom's spokesman Sergei Kupriyanov.
In July, Gazprom and Botas reached an agreement on a 10.25 percent discount, but the deal was never inked. The rebate was part of the intergovernmental agreement on the construction of the Turkish Stream gas pipeline project to supply Turkey and Southern Europe with Russian gas.
Talks on the project between Moscow and Ankara were halted in mid-June because Turkey had no formal government. Gazprom has delayed the start of construction, saying it expected the deal to be signed once a new Turkish government is formed in November.
Gazprom and Botas signed a memorandum of understanding for the construction of Turkish Stream in December 2014. The pipeline will travel 660 kilometers under the Black Sea, followed by 250 kilometers in the European part of Turkey.
READ MORE: Turkey unlikely to manage without Russian gas
The first line of the Turkish Stream will cost $2.9 billion and is expected to meet the growing demand of the Turkish market. With a capacity of 63 billion cubic meters (bcm) of gas annually, about 16 bcm of that will be used by Turkey and the remaining 47 bcm will go to a hub on the Greek - Turkish border to be transported onwards to Europe.
You can share this story on social media: