Turkey unlikely to manage without Russian gas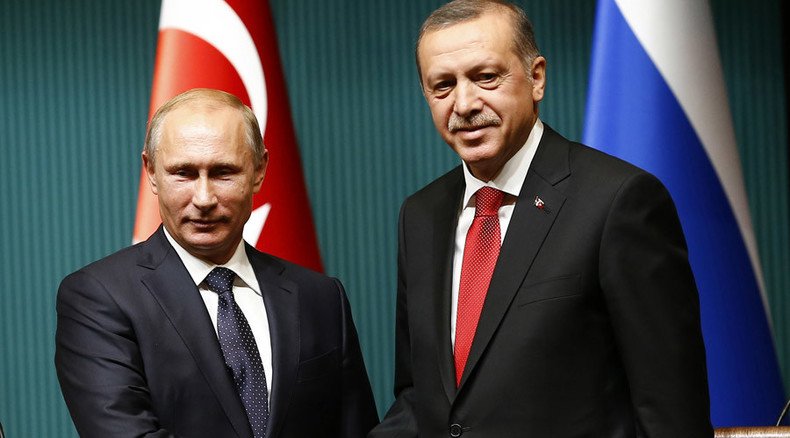 Frustrated by Russian incursions into Turkish airspace last week during the Syrian campaign, President Erdogan warned Moscow that Turkey could get gas from countries other than the one building its first nuclear plant. But the numbers show it won't be easy.
"We are Russia's number one natural gas consumer. Losing Turkey would be a serious loss for Russia. If necessary, Turkey can get its natural gas from many different places," Erdogan was quoted as saying by Turkish daily Sabah.
"These are matters for Russia to think about. If the Russians don't build the Akkuyu (nuclear plant) another will come and build it," he added.
But life without Russian gas may be easier said than done.
In 2014, Turkey imported 27.3 billion cubic meters of gas from Gazprom, which amounts for nearly 60 percent of Turkey's gas consumption. Turkey is Gazprom's second biggest market after Germany. Russian gas is transported to Turkey via the Blue Stream pipeline which runs under the Black Sea and via the Trans-Balkan pipeline across Ukraine.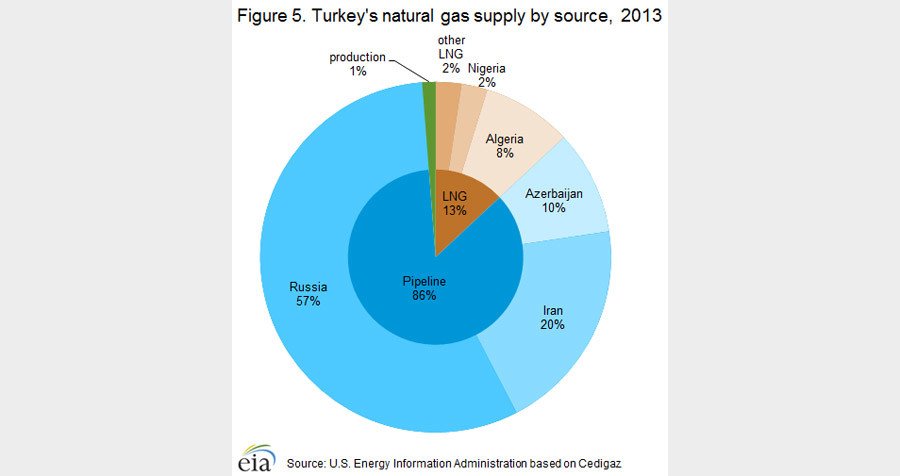 If Turkey decides to ditch Russian gas in its disagreement with Moscow over Syria, its supplier options become very limited. Ankara's second biggest gas supplier is Iran, which also supports the Syrian president and Russia's military operation. So, Turkey will likely have to turn to Azerbaijan, which supplies only 10 percent of Ankara's needs.
Nearly 75 percent of Turkey's energy comes from abroad, while Russia accounts for one-fifth of Turkey's energy consumption, making its number one energy supplier. Russia is building the Akkuyu nuclear power plant. The project is costing about $20 billion, and will be the first nuclear power plant in the country.
"I think Erdogan made a political statement. It is populist, and should not be considered too seriously," Volkan Ozdemir, director of the Institute for Energy Markets and Policy told RIA Novosti.
"The gas contract between Russia and Turkey is based on the 'take or pay' formula. This is why it is technically impossible for Turkey to fully abandon Russian gas supplies. Only an insignificant decline in supplies is possible. What is more, Russia has no right to significantly decrease or stop its gas deliveries to Turkey," Ozdemir said.
Turkey said Russia invaded its airspace twice over the last week during its Syrian campaign. Moscow has said it would make corrections to the combat missions to avoid such incidents. NATO officials blasted Moscow for "unacceptable violations," according to Secretary-General Jens Stoltenberg.
Turkish Prime Minister Ahmet Davutoglu earlier said the incident would not raise tensions between the two countries.
You can share this story on social media: