Moscow ready to negotiate with Kiev over flight ban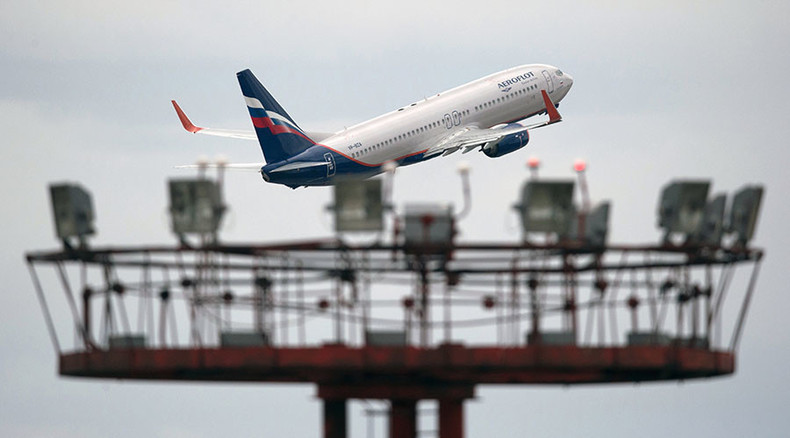 Russia has sent Ukraine three proposals for consultations on providing air corridors between the two countries after October 25. This Sunday all flights between the two countries will be stopped.
Last week, Ukraine banned all flights from Russia from Sunday in the latest tit-for-tat spat between Kiev and Moscow.
"We have sent three proposals: two proposals are from the Ministry of Transport, and one is from Rosaviatsia [Russian Federal Agency for Air Transport], that are concerned with the agreement on air corridors. If the Ukraine responds to such a proposal [to hold consultations], then we are ready to hold consultations anywhere and at any time," Russian Deputy Transport Minister Valery Okulov told journalists on Tuesday.
Ukraine's Ministry of Infrastructure said the ban on Russian flights will run until Moscow lifts its ban on Ukrainian carriers.
It's still possible that at least one carrier from each country will be allowed to continue flights; a source told Russian media Lenta.ru, adding that Russian state-owned Aeroflot's low-cost subsidiary Pobeda is planning to make flights to Kiev and Odessa this winter.
According to Rosaviatsia, 800,000 passengers flew between Russia and Ukraine in the first eight months of 2015.