BRICS bank gets its ducks in a row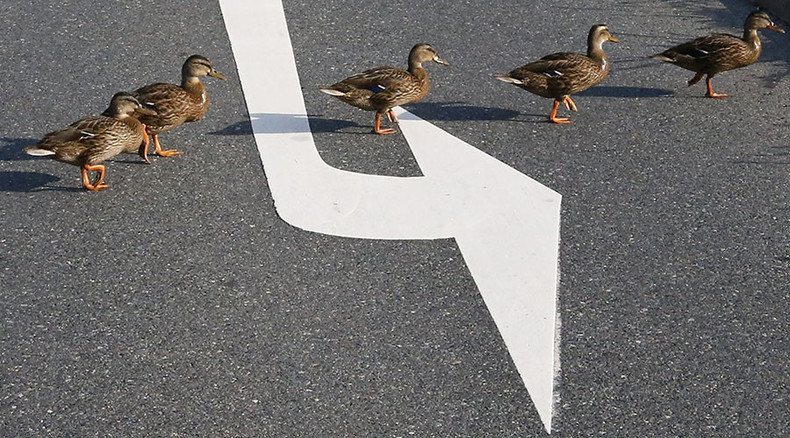 The New Development Bank (NDB) has started prioritizing projects for 2016, according to Russian Industry and Trade Minister Denis Manturov.
NDB was established by the BRICS member states – Brazil, Russia, India, China and South Africa – in 2014 to complement the World Bank. The bank's main goal is to promote sustainable development in BRICS states. In July the bank opened for operations in Shanghai with the startup capital of $50 billion.
"BRICS New Development Bank which has already started the selection of next year's priority projects, will contribute in attracting investment in joint projects in a wide range of industries," Manturov said Tuesday at the first meeting of BRICS industry ministers in Moscow.
Russia has developed a roadmap of trade and investment cooperation with all the BRICS countries through till 2020, the minister added. It includes projects in manufacturing, mining, engineering, energy and many other sectors of the economy. "We are ready to work them out and determine the range of initiatives that will be implemented jointly with the assistance of the new development bank and national mechanisms of support," the minister said.
READ MORE: Vietnam signs free trade deal with Russia-led EEU economic block
He also called for eliminating trade barriers between the BRICS countries and the members of the Eurasian Economic Union (EEU), the Russia-led trade bloc of former Soviet states.
"I suggest elaborating on how to decrease different barriers between the BRICS countries and EEU in order to increase mutual trade, investment and new large industrial projects," said Manturov, adding that: "Eurasian Economic Union is not an exclusive club in which only the CIS countries can be members."
READ MORE: Brazil wants free trade zone talks with Russia-led Eurasian Economic Union
The Russian minister also suggested cooperation between national research and scientific centers. This could significantly reduce the costs of studies while the results could be used in new joint innovation projects, according to him.
During the meeting Belarusian Industry Minister Vitali Vovk announced that Minsk is ready to participate as a partner in BRICS industrial projects.
"Belarus is ready to participate in the projects initiated by the BRICS members and the aim is to improve lives in our countries, therefore we call on everyone to cooperate with our country, and we are ready to participate in all the large-scale projects as a reliable partner," Vovk said.
He added that large industrial holdings of Belarus are ready to transfer technology and arrange industrial output in BRICS member countries.
You can share this story on social media: