Tehran urges OPEC to reduce crude output to boost prices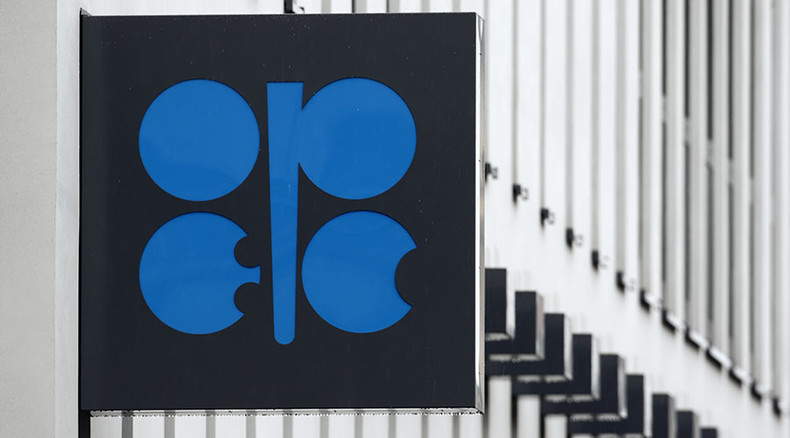 Iranian Oil Minister Bijan Namdar Zanganeh says OPEC cartel members should cut crude output so prices can bounce back to $70-$80 per barrel. Iran intends to dramatically boost output in the coming months.
"No one is happy" with current oil prices at the current levels, Zanganeh told reporters in Tehran, Bloomberg reports.
"OPEC should decide to manage the market by reducing the level of production," he said adding that the cartel is unlikely to cut output at its next meeting in December.
According to Roknoddin Javadi, managing director of state-run National Iranian Oil, the country can boost oil exports by 500,000 barrels per day (bpd) within a week after the sanctions are removed, and reach a level of 4.7 million bpd by 2021. In September, Iran produced 2.9 million bpd, according to OPEC.
Meanwhile, the cartel continues to exceed its own quota of 30 million bpd for the 16th consecutive month trying to protect its share in the world oil market. And OPEC's most dominant member, Saudi Arabia, has been cutting prices to secure new markets.
According to OPEC's October report, oil production within the organization increased by 0.11 million bpd to 31.57 million bpd in September.
OPEC will meet on December 4 in Vienna to announce its output strategy. Brent crude, a global benchmark, has slumped 42 percent over the last year trading below $50 per barrel on Monday.
In July, Iran and the six international mediators (the US, UK, France, Germany, Russia and China) signed a deal on settling the standoff over Iran's nuclear program. Sanctions against Tehran are yet to be lifted, as the International Atomic Energy Agency has to confirm that Iran has met its obligations. Tehran says it's cooperating with the nuclear watchdog.