Russia allows imports of cheese from 8 Swiss companies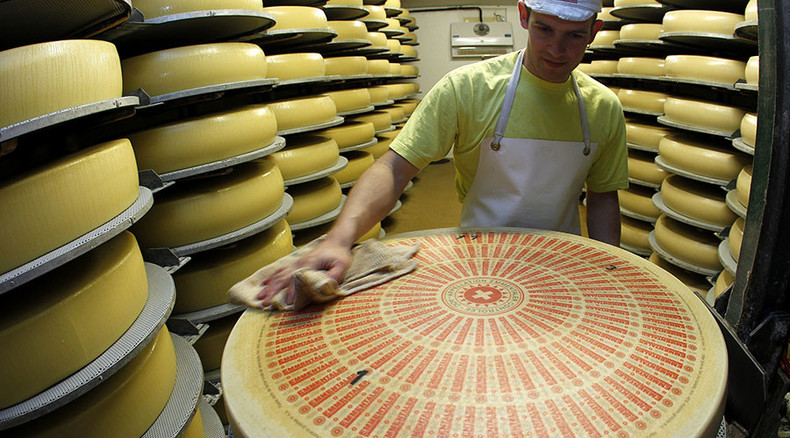 Eight Swiss companies have been allowed to sell cheese in Russia by the country's food safety regulator. The companies will also be able to supply meat products to Russia.
The decision was based on the results of inspections carried out in February by Rosselkhoznadzor, according to a statement issued by the regulator on Monday.
A total of 13 Swiss firms have been inspected by Rosselkhoznadzor. Next month the veterinary services of the two countries are to consider the other five vetted companies supplying products to Russia.
Last year, Moscow imposed a one-year ban on agricultural produce, food and raw materials on countries that joined anti-Russian sanctions over the conflict in Ukraine. In June, Russia extended its food ban for another year, following the EU's prolongation of sanctions against Russia.
In August, Russia began destroying illegally imported food.
READ MORE: Russia begins mass destruction of illegally imported food
Although Switzerland did not join the EU sanctions against Russia, it imposed authorization requirements for five Russian banks and added individuals and organizations to its own sanctions list. It also established a ban on exports of certain goods to Russia, and prohibited re-exporting to Russia through its territory.