Russia faces battle with Saudi Arabia over European oil market share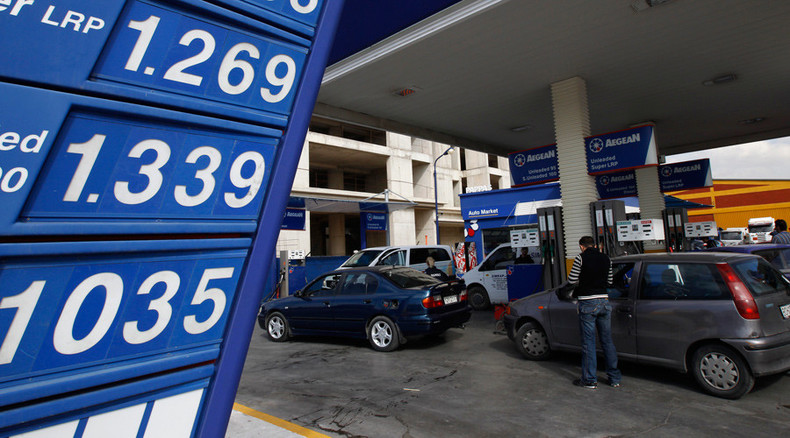 European oil refineries seem to be turning to Saudi instead of Russian crude. The Kingdom has been cutting prices to win market share away from Russia which accounts for 25 percent of crude consumption in Europe.
According to Reuters, oil majors Exxon, Shell, Total and Eni have been buying more crude from Riyadh for their refineries in Western Europe and the Mediterranean in the past few months at the expense of Russian oil.
"I'm buying less and less Russian crude for my refineries in Europe simply because Saudi barrels are looking more attractive. It is a no brainer for me as Saudi crude is just cheaper," a trading source in a major European company told Reuters, who preferred to stay anonymous.
The average price of Russian Urals oil in January - September 2015 was about $ 54.40 per barrel (compared to $ 105.07 for the same period last year). However, an analyst from Russia's Uralsib bank Aleksey Kokin says Saudi contracts with European companies are looking at benchmarks such as Brent and Dubai, which are priced at $48-49 per barrel.
"And the Saudis are ready to offer a discount of $0.5-1.00 per barrel to this price," he told Russian online newspaper Gazeta.ru.
According to the analyst, Russia provides nearly 25 percent of the oil used in Europe (Europe consumes about 14 million barrels a day, or 700 million tonnes of oil per year). The Russian share of European oil imports is around 35 percent.
"Saudi Arabia can painlessly provide Europe with an additional 1 million barrels per day," says Kokin.
This would come at Russia's expense and its share of the European market would decline by almost a third, he added.
Rosneft CEO Igor Sechin says Saudi Arabia is reducing prices to reach new markets.
"In terms of competition, we are seeing now that Saudi Arabia has even come on the Polish market, where it has never been; it's supplying raw materials through Gdansk. Actively dumping," he said.
Russian Energy Minister Aleksandr Novak echoed Sechin's concern, saying that Saudi Arabia's entry into the Eastern European markets was "tough competition."