'Only political issues can hamper Nord Stream-2' – Russian energy minister to RT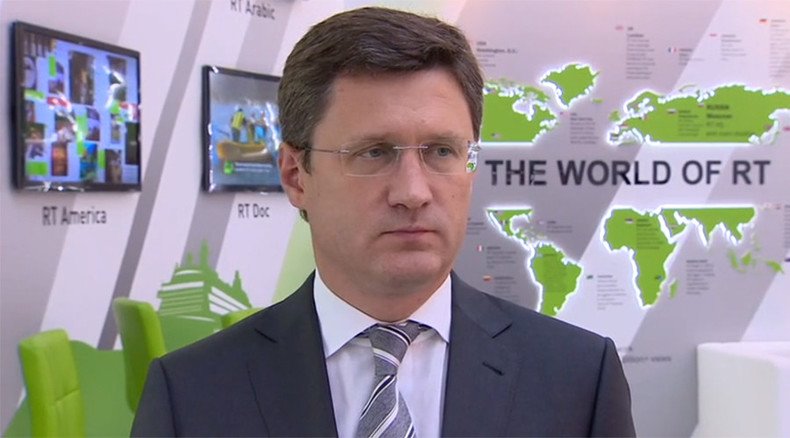 The Russian energy minister believes the Nord Stream-2 project would increase Europe's energy security and the only obstacles that can get in the way are political.
The construction of the gas pipeline is more likely to face subjective difficulties rather than objective, Aleksandr Novak told RT.
"Only some political issues can hamper the implementation of the project that is absolutely economically viable," he stressed.
The Nord Stream-2 pipeline goes the same direction as the Nord Stream, which means it already has all the required permits and approvals, he underlined.
READ MORE: Nord Stream expansion to Europe will leave Ukraine in $2bn hole – PM Yatsenyuk

The opponents of the deal have expressed concerns that the construction of Nord Stream-2 could jeopardize energy stability and security in Europe.
"I think it's quite the opposite – the creation of such infrastructure would improve and guarantee the energy security of Europe, and allow greater supply of gas for decades to come."
READ MORE: Wintershall to join Russia-led Nord Stream-2 gas pipeline

Speaking to RT, Novak also said that Russia and Iran have a long history of relations and there was a lot of cooperation in Soviet times. Today, Russian companies are interested in getting back into Iran when the sanctions against it are lifted.
"A lot will depend on the terms and conditions Iran will set out to its investors," Novak said.
You can share this story on social media: