Emission scandal won't spread to Russia – VW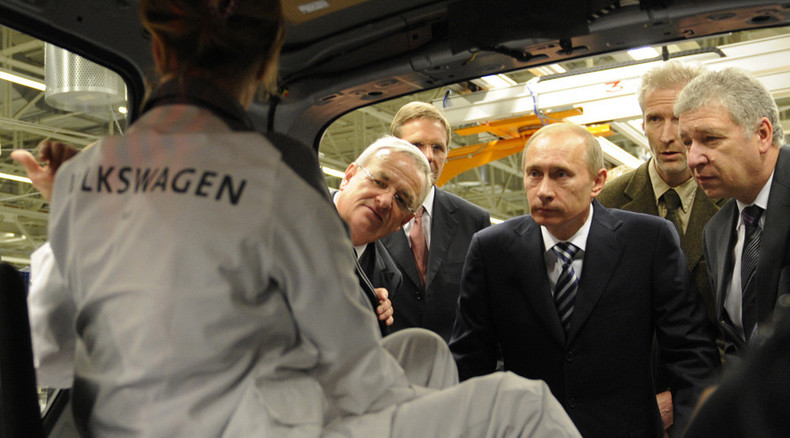 It's unlikely the worldwide investigation into 11 million cars with diesel engines will expand to Russia, said Volkswagen Group Rus CEO Markus Ozegovic on Friday.
"The market [for diesel engine vehicles] in Russia is very small. We are still working under Euro 4 standards with Euro 5 being considered. American laws are completely different. I don't think we will have problems here in Russia," Ozegovic told journalists.
Russian Trade and Industry Minister Denis Manturov has said an investigation by the country's regulator Rosstandart revealed no problems with emissions from Volkswagen vehicles.
Volkswagen is second in sales among foreign brands on the Russian market. In 2014 it sold 260,775 cars. The group is represented by Volkswagen, Audi, SEAT and Skoda. VW produces cars in Russia at a plant in Kaluga near Moscow and at the facilities of GAZ in Nizhny Novgorod.
The pollution scandal that has rocked the car market is the biggest in Volkswagen's 78-year history. It started with a US Environmental Protection Agency investigation. The report concluded that VW vehicles contained software that turns off emissions controls when driving normally and turns them on when the car is undergoing an emissions test. Statistics from the agency showed that such a device allowed VW vehicles to pollute 10 to 40 times over the legal limit.
The outcome of the scandal led to the resignation of CEO Martin Winterkorn and lawsuits around the world, which could cost the company $18 billion in the US alone.