Visa to stop guaranteed service operations in Russia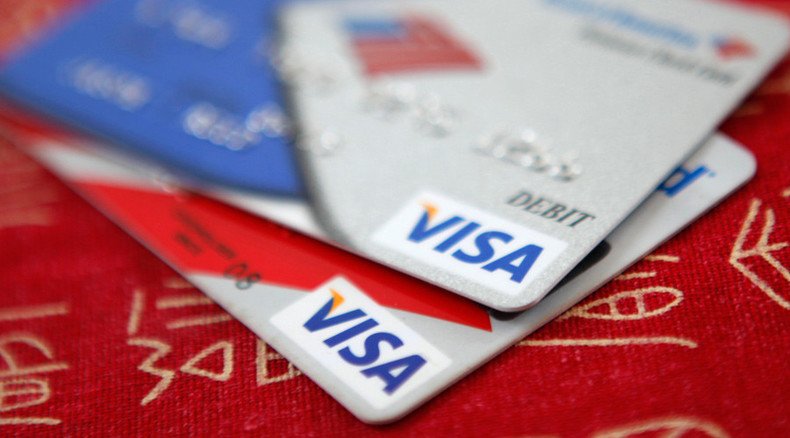 The Visa International payment system has notified Russian banks it will stop providing guaranteed service operations on their cards from October 1, Russian media reported.
"Visa announced that from October 1 it does not guarantee the processing of authorization requests for local operations [in Russia – Ed.]," the Russian daily Kommersant cited an unnamed source. In effect, Visa is avoiding the responsibility for refusing to process transactions, for which it would have to pay a new guarantee fee to Russia's Central Bank, the source added.
Visa confirmed it had notified the banks, according to Kommersant.
READ MORE: Visa may avoid huge Russian fines over data compliance as regulator eases terms
All Russian banks have to switch to Russia's national system of payment cards (NSPC) by October 1. As for international payment systems, those who want to work in Russia, have to transfer local processing operations to NSPC.
The system was established in 2014 to ensure smooth operation of electronic payments across Russia, after Visa and MasterCard blocked specific US-sanctioned Russian banks from using their payment systems.
MasterCard transferred the processing of Russian operations to the country's national payment system on time, thus avoiding penalties. Visa, however, failed to meet the deadline and had to pay a guarantee fee, which was later returned. The official size of the fee was not disclosed but experts estimated the sum at $50 million.
READ MORE: ​National Russian card payment system established
Since then, Russian banks have been working with Visa in two ways – directly and through NSPC. Nevertheless, according to the law, all card payments in the country should be made through NSPC starting next month.
The officials at NSPC along with market participants are confident that Visa's new approach won't lead to crashes in the system, according to Kommersant. A disclaimer of warranties from Visa "will not disrupt card holder's transactions", NSPC said.
Visa press service responded by reasuring its Russian cardholders, saying that Visa cards will continue to work in Russia as usual, before and after October 1.
You can share this story on social media: