Shell halts Alaska offshore drilling project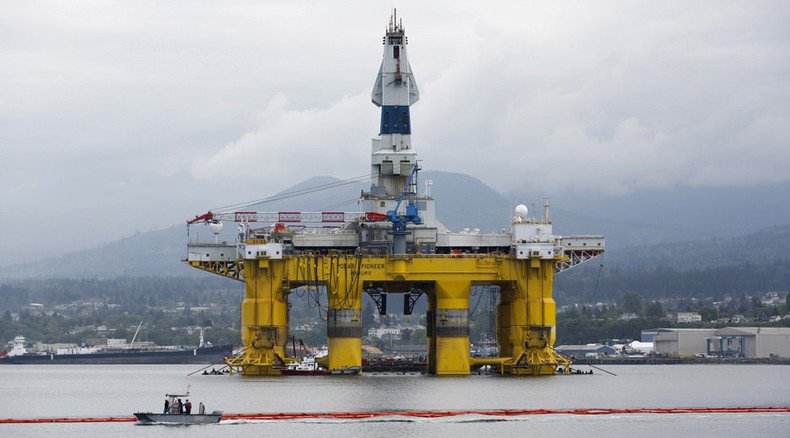 Royal Dutch Shell on Monday announced it's stopping offshore oil exploration in Alaska for the foreseeable future after finding deposits uneconomic. The decision comes after the company got final approval to drill in the area a month ago.
"The Shell Alaska team has operated safely and exceptionally well in every aspect of this year's exploration program," Director of Shell Upstream Americas, Marvin Odum said in a statement. "Shell continues to see important exploration potential in the basin, and the area is likely to ultimately be of strategic importance to Alaska and the US. However, this is a clearly disappointing exploration outcome for this part of the basin."
The decision also reflects the high costs associated with the project and challenging regulations, according to Shell. The explorer which drilled to a depth of 6800 feet beneath Alaska's Chukchi Sea, has already spent $7 billion. The balance sheet carrying value of its Alaska position is about $3 billion, with additional future contractual commitments of about $1.1 billion, the statement said.
READ MORE: Shell gets final approval for Arctic oil drilling
Shell got final Arctic oil exploration approval in August. It came when the US government included Russia's Sakhalin 3 project in its sanctions list. The project is a joint one for Russia's Gazprom and Shell as the companies signed agreements to develop a strategic alliance in the gas sector. Under US sanctions new gas exploration activities on Sakhalin Island have been restricted. Industry experts saw the US approval for Alaskan exploration was a consolation prize to Shell after sanctions forced the company out of the Sakhalin project.
READ MORE: US includes Gazprom's field on sanctions list
The area approved for Shell's drilling in the Arctic was expected to contain about 15 billion barrels of oil. The company at the time said drilling there could become a "game changer'' for US domestic production. The company had been waiting for more than 7 years for approval after obtaining the leases in the Chukchi Sea in 2008.
READ MORE: Greenpeace bridge danglers and 'kayaktivists' delay Shell icebreaker in Portland
Environmental groups condemned the approval for drilling in the Chukchi Sea. They have held a number of protests, citing climate change concerns and fears that Shell's efforts could wreak havoc on the Arctic's fragile environment worse than the 2010 BP oil spill in the Gulf of Mexico.
You can share this story on social media: