Russian tech firm Yota moves smartphone production to China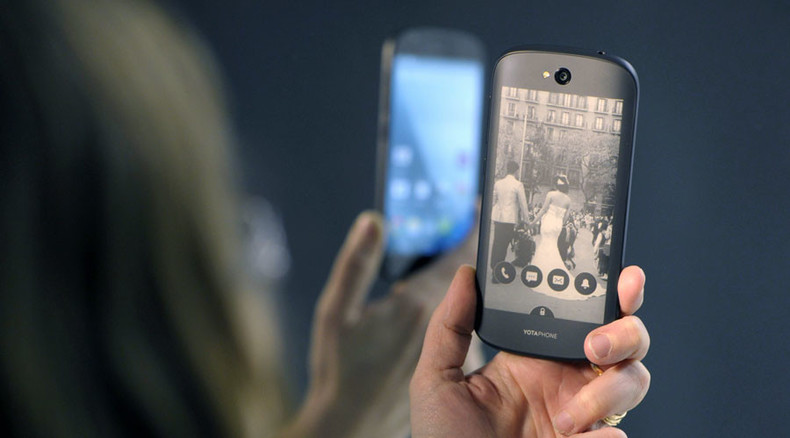 Moving production of the YotaPhone 2 from Singapore to a ZTE plant in China will make Yota's flagship handset at least 30 percent cheaper, according to the Russian firm. ZTE will also help to develop a prototype of the next generation device.
The first and the second generations of YotaPhone were produced at the Hi-P factory in Singapore.
"This factory does not meet our quality standards and requirements of the clients to the clarity and speed of deliveries. Also, with Hi-P it was impossible to make manufacturing costs comparable to our competitors, which certainly affected the final price," Yota Devices CEO Vladislav Martynov told Russian business daily Kommersant.
At the current exchange rate, YotaPhone 2 costs $450 in Russia, which leaves practically no profit margin for the firm, said Martynov.
The scale of Yota's future contract with ZTE has not been disclosed, with the first batch expected to be 100,000 units. The Russian company plans to introduce the new version of the phone in the first quarter of 2016.
Yota Devices manufactures modems, routers and smartphones. The main feature of the latest generation of the YotaPhone is that it has two screens, one of which is an energy-saving black and white screen that is always on.
You can share this story on social media: