Russian anti-monopoly watchdog accuses Google of 'market position' abuses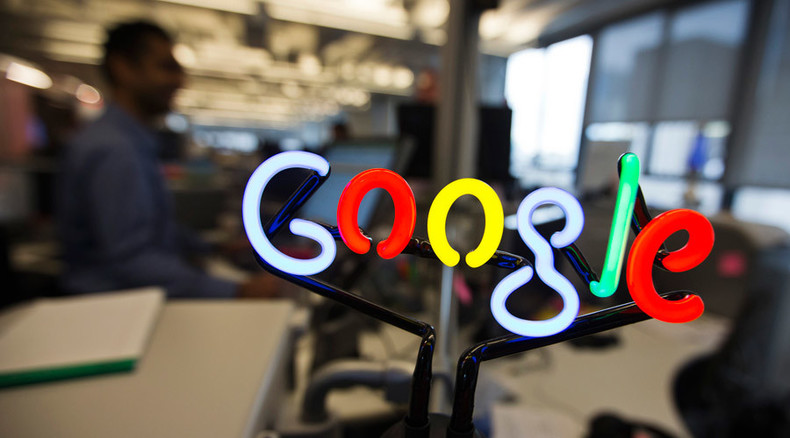 Russia's anti-monopoly watchdog has found Google guilty of abusing its dominant position on the market to reduce competition from local services and application providers, which could potentially cost the company up to 15 percent of its revenue in penalties.
The Federal Anti-Monopoly Service (FAS) ruled that the "Google company has been found responsible for the violation of Part 1 of Article 10 of the law 'On protection of competition'," Vladimir Kudryavtsev, head of the FAS information technologies department, told RIA Novosti.
READ MORE: EU formally charges Google over search 'abuse'
Furthermore, Google Inc., Google Ireland Ltd. and OOO Google have been accused of abusing their dominant position in the market with regards to the way the internet giant bundles its own applications with the Android operating system, while pushing out third parties like the Russian search engine and software company Yandex.
Yandex accused Google of prohibiting Android-based smartphone manufacturers from pre-installing Yandex products, after three smartphone vendors in Russia – Fly, Explay and Prestige – were prevented from offering pre-installed Yandex applications on their devices. The Russian company said that Google was forcing the pre-installation of the Google search engine as the default one as well as giving the US company's application icons preferential placement on mobile devices.
The FAS says it will issue a full ruling within the next 10 days which will include a list of recommendation to prevent Google from abusing their market position.
READ MORE: India investigates Google over search results rigging
"In particular, FAS could prescribe [Google] to adjust its agreements with manufacturers of mobile devices, eliminating those clauses that restrict pre-installation of applications and services by other developers," according to Deputy Head of FAS Alexey Dotsenko.
"We have not yet received the ruling," Google's Russia spokeswoman said. "When we do, we will study it and determine our next steps."
While FAS found Google guilty of abusing its dominant position in Russia, the regulator did not find the Mountain View company guilty of "unfair competition practices," the watchdog told The Wall Street Journal.
Meanwhile Yandex, which filed the antitrust complaint back in February, welcomed the move saying that the company believes "the FAS decision will serve to restore competition on the market."
READ MORE: Russian 'Google-killer' Yandex expands to China
"In addition, the investigation confirmed the existence of agreements on prohibition of pre-installation of competitors' apps," Yandex said.
While Yandex continues to dominate Russian online searches, Google has emerged as a true competitor in the mobile search sector with Android operating system controlling more than a 60 percent of the market share in the country, according to Statista Inc.