Europe's $500mn lifeline to Ukraine to buy Russian gas not enough - Gazprom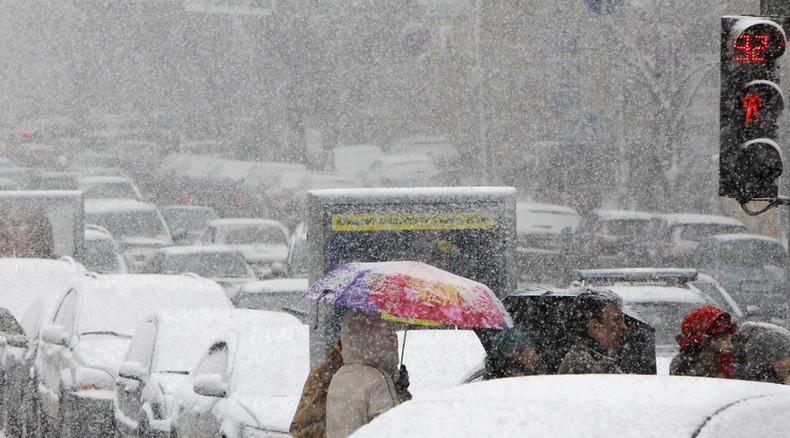 Europe has agreed to unlock funds from the World Bank so Kiev could buy an additional 2 billion cubic meters of Gazprom gas which are essential to live through the winter period. However, Moscow says that's not enough.
On Friday, Gazprom CEO Aleksey Miller, Russian Energy Minister Aleksandr Novak and European Commission Vice President for Energy Union Maros Sefcovic negotiated a draft deal on a new winter package for Ukraine. Apart from the $500 million from Europe, Ukraine will also be granted a discount for gas supplied in the next two quarters.
The amount of the discount is not known, but Novak said the pricing will be similar to Ukraine's neighbors such as Poland.
However, Novak says Ukraine needs double the amount of gas to make it through the winter.
"We have the same assessment with the European Commission here. Up to date Ukraine has pumped 14.7 billion cubic meters of gas into underground storage facilities. For a normal winter period - and it is unlikely it will be warm for the third year in a row – Ukraine needs at least 19 billion cubic meters of gas. Thus, there are 4.3 billion cubic meters to be pumped," he said in an interview to Rossiya-24 TV channel.
Earlier this month, Miller said the preliminary price for Ukraine without a discount would be $252 per 1,000 cubic meters.
According to Kommersant's estimates, in the current circumstances Ukraine will be able to pump another 400-500 million cubic meters by mid-October. The 17.4 billion cubic meters of gas will be bigger than the 16.8 billion of reserves in 2014. Nonetheless, Gazprom's CEO is concerned that the coming winter could be unusually cold like the one saw in 2005-2006.