Crude down on Goldman gloom, Saudi stubbornness & global glut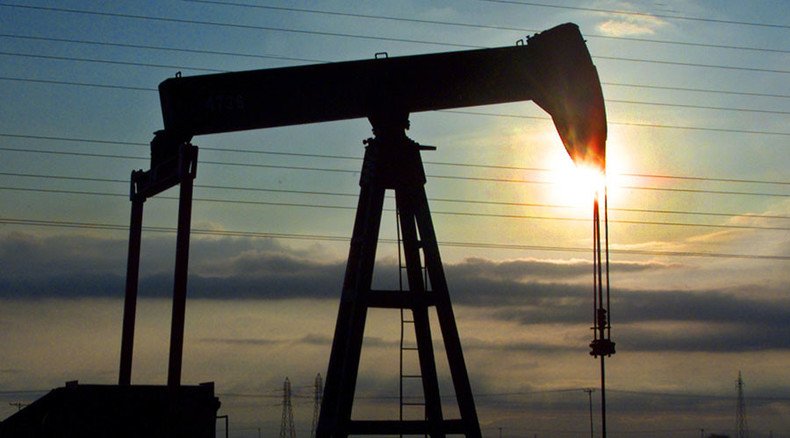 Oil prices dropped over two percent on Friday, following Goldman Sachs predictions of crude at $20 a barrel due to global oversupply. Saudi Arabia, the world's largest oil producer, added to the pressure, dismissing OPEC's emergency summit, which was aimed at stopping crude's slide.
October Brent fell $1.03 to $47.86 a barrel in Friday's trading session at 14:00 GMT. US benchmark WTI futures for October were down $1.09 at $44.83.
READ MORE: Crude's biggest rally in 25 yrs on possible ease in global glut

"The oil market is even more oversupplied than we had expected and we now forecast this surplus to persist in 2016 on further OPEC production growth, resilient non-OPEC supply and slowing demand growth, with risks skewed to even weaker demand given China's slowdown and its negative EM feedback loop..," Goldman analysts said.
The bank cut its 2015 Brent price forecast to $53.70 a barrel from $58.20, and predicted 2016 Brent prices at $49.50, down from its earlier $62 forecast. It also cut its 2016 estimate for West Texas Intermediate oil to $45 a barrel from an earlier projection of $57.
READ MORE: July OPEC output hits 3yr-high as Iran oil returns to market
OPEC's kingpin Saudi Arabia said the cartel's meeting would fail to produce concrete action towards defending oil prices, Reuters reported, citing unnamed sources. The comments followed a meeting of Gulf oil ministers in Doha, where Venezuela's proposal for an OPEC and non-OPEC summit was discussed.
OPEC, which is expected to boost crude production despite the glut in the global oil market, earlier this month signaled a possible change of stance. The cartel said it might cut output and stands ready to talk to all other producers. Experts, however, say the OPEC's statements are not important without a change of policy by its largest producer Saudi Arabia.
The cartel of the world's 12 major oil producers, OPEC is currently pumping at near-record levels. The output hit a three-year high in July when it pumped almost 32 million bpd, which is two million more than the targeted 30 million.
You can share this story on social media: