How Russia's Lukoil survives sanctions and cheap crude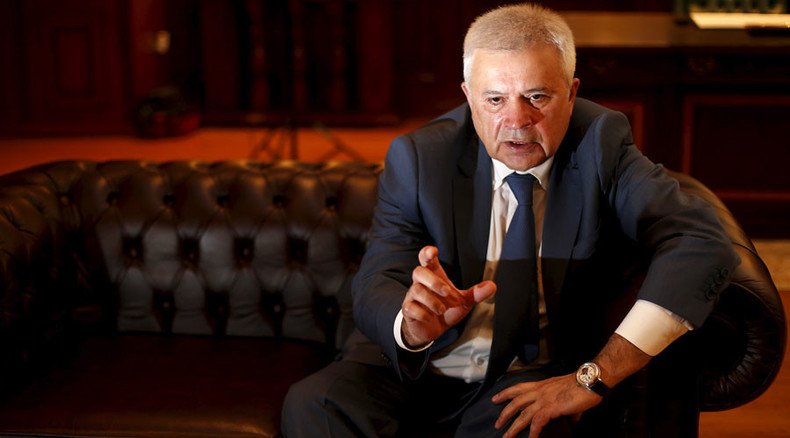 While government-backed business in Russia is turning to China, the country's second largest oil company is much less enthusiastic about it. Lukoil's boss has been speaking about doing business in a time of sanctions and low oil prices.
"Unfortunately, we have never had good luck in negotiations with the Chinese banks. They are willing to finance the purchase of crude oil or the equipment. These are the most expensive loans in the world. We do not use such loans," said CEO Vagit Alekperov in an interview with Russian business daily Vedomosti.
Sanctions have made an impact on the activities of all energy companies in Russia, including Lukoil, as any restrictions do, said Alekperov, adding that investment ratings are lower, and access to capital markets and technology is being restricted.
Among the biggest setbacks for Lukoil was when Total was forced to split from their joint partnership and Alekperov's company had to buy out the French oil major's stake. However, Alekperov is sure that Total will return to Russia as soon as the sanctions are lifted.
"We are sympathetic to the actions of our colleagues. We did the same in relation to projects in Iran. We left the Anaran project there because we could no longer work because of sanctions," he said.
Lukoil is known for being less optimistic about oil prices than other Russian companies.
Alekperov said that the current tax system in Russia lets the company feel confident enough even if the oil price goes down below $30 per barrel. The break-even price for Lukoil is $24 per barrel and the company is prepared even if the most negative forecasts come true.
Lukoil is now developing a strategic plan for the next three years and estimates crude prices to be $50 per barrel at the rate of 70 rubles to the US dollar, and $60 if the dollar costs 66 rubles.
Alekperov compares the current situation on the oil market with wine-making.
"I once asked a wine-maker, "Sometimes there's a good year, sometimes there's a bad one. Is that how it is in the wine business? ". To which he replied:" No, there is always good wine. Only one year we work more, another year - less." So that's what we do now – just work more", said the CEO.
You can share this story on social media: