Weak ruble reviving Russian exports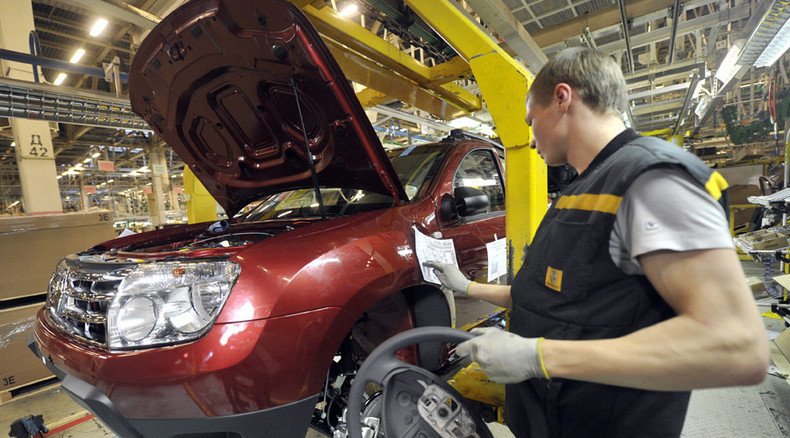 The devaluing ruble is not a complete disaster for Russia. A cheaper currency makes for cheaper exports increasing demand for local products abroad, while labor and operating costs are getting cheaper as well.
The average monthly nominal wage in Russia fell in dollar terms to slightly more than $500 in July, according to the official statistics agency Rosstat. Labor in the country became cheaper than in Romania and China, countries known for low wages.
Automobiles
For auto manufacturers, Russia is becoming a more profitable assembly site than any other in Europe, including Romania and Turkey, a representative of AvtoVAZ Sergei Ilyinsky told Vedomosti daily. Labor costs per vehicle are about $250 in Russia, compared to $340 in Romania and $450 in Turkey.
Meat
By June, the weak ruble enabled wholesale prices of Russian pork to catch up with China. Russian pork was offered at $3 per kilo, compared to $3.10 in China. A year earlier, Russian pork cost $4.60 per kilo.
Russia's Economic Development Minister Aleksey Ulyukaev says the government is doing its part in helping local meat producers enter Asian markets.
"China is the world's largest importer of pork. We have to go to this market. We have to go to the Korean market; we should go to the Vietnamese market, and so on. We will help the producers to do it," Ulyukaev said last week.
Other food
According to the Far Eastern Department of the Russian Federal Customs Service, exports of dairy products, honey and eggs, in the first half of the year increased 14-fold up to 3,550 tons, and chocolate 34 times to 1,048 tons.
Cosmetics and household products
Foreign cosmetics and household product manufacturers are profiting from the weaker ruble. It is cheaper for companies like L'Oreal, Oriflame and Unilever to produce in Russia and sell abroad.