197 'punished for spreading rumors' about China's stock market - Xinhua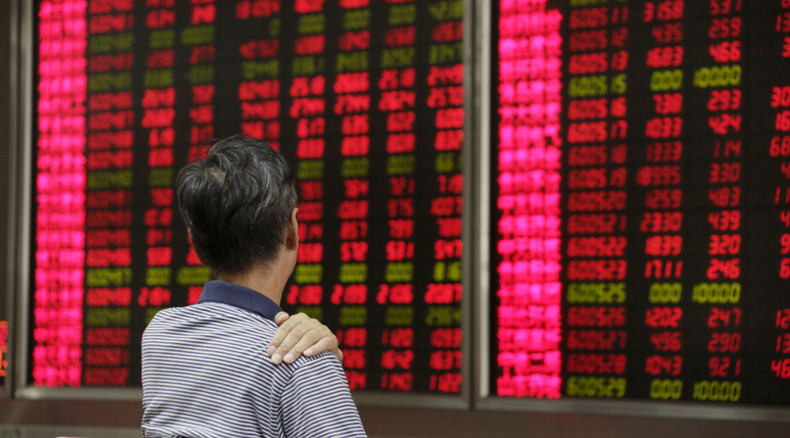 The Chinese police have detained 197 people for allegedly posting rumors in connection with the national stock market collapse and Tianjin blasts, Xinhua news agency reports.
A hundred and sixty five online accounts have been shut down for alleged misconduct, said the Ministry of Public Security on Sunday, saying it "caused panic, misled the public and resulted in disorders in stock market and society."
BREAKING: Xinhua reported Chinese journalist Wang Xiaolu confessed to police for her "irresponsible & inaccurate" reporting on stock market

— George Chen (@george_chen) 30 августа 2015
Police say arrested journalist Wang Xiaolu of Caijing Magazine confessed to a fake report on July 20 that was "based on hearsay and his own subjective guesses without conducting due verifications."
READ MORE: Chinese markets crash again in biggest collapse in 20 years
According to Wang, the information he gave "caused panic and disorder on the stock market, seriously undermined market confidence, and inflicted huge losses on the country and investors." Wang is cooperating with authorities in a plea bargain.
Liu Shufan, an official with China Securities Regulatory Commission, was also arrested. He is accused of taking bribes, forging official seals and insider trading.
Xinhua reported that Xu Gang, Liu Wei, Fang Qingli and Chen Rongjie, four executives of Citic Securities, the nation's largest brokerage, were under arrest for alleged insider trading.
READ MORE: Tianjin explosions to cost up to $1.5bn in insurance losses
Among the other people detained are those who were allegedly spreading rumors over the Tianjin blasts and China's upcoming commemorations of the 70th anniversary of the end of World War II.
LISTEN MORE: