WTI crude drops below $40 first time since 2009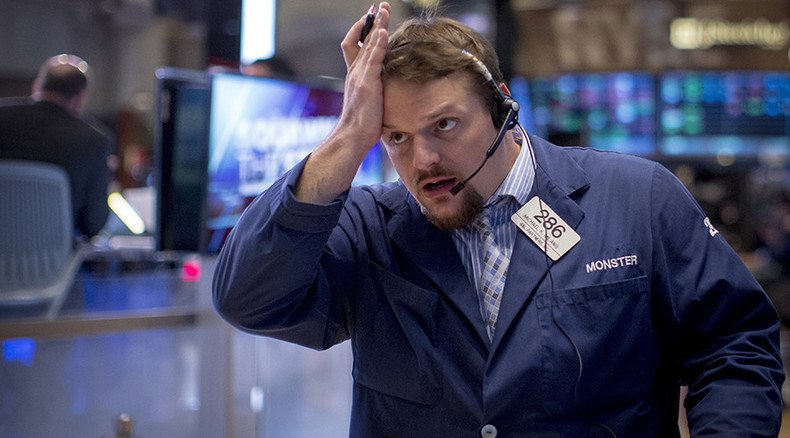 American benchmark WTI crude briefly slipped below $40 per barrel for the first time since 2009, showing an eighth straight weekly decline , the longest streak in almost 30 years.
During the intraday trading in New York, the benchmark WTI crude price dropped as low as $39.86 per barrel before settling at $40.45 – some 2.1% drop in one day. At the same time the global benchmark Brent fell 2.5% down to $45.46 per barrel.
The record low trades occurred after the Baker Hughes data showed an increase in the number of oil rigs in the US for the fifth straight week. The number of operating US oil rigs now stands at 674.
The market remains sensitive to any supply changes after earlier this week the Energy Information Administration announced US supplies rose 2.62m barrels to 456.21m barrels last week, the highest inventory levels in eight decades.
The US oil companies, despite a widely expected wave of bankruptcies or acquisitions following a year of declining prices, have managed to raise investors' money and slash costs, focusing on most-productive wells and showing higher than expected production levels.
While demand remains strong, shrinkage of Chinese manufacturing sector and recent yuan devaluation have sent shockwaves across the global markets, not only the oil one. The Dow Jones industrial average and the Nasdaq Composite suffered their biggest weekly losses since September 2011.
Crude near 6yr low on gloomy Japan data, US & OPEC output
Meanwhile OPEC countries are also pumping oil at near-record levels – about 32 million barrels per day (bpd) in July , according to various sources, which is 2 million bpd more than OPEC's target of 30 million.
The Organization of Petroleum Exporting Countries is widely expected to only boost crude production despite the glut in the global oil market. Production will only increase once sanctions on Tehran are removed, allowing Iran to flood market with oil even further.
You can share this story on social media: