Climate change warrior Soros warms up on coal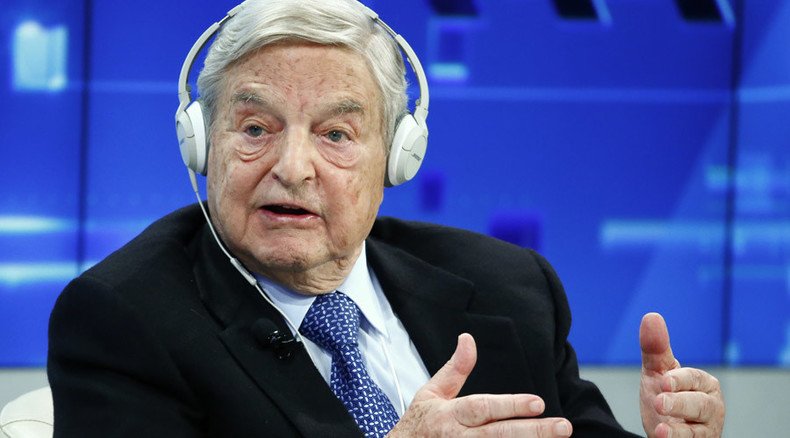 Billionaire philanthropist George Soros has invested more than $2 million in US coal giants Peabody Energy and Arch Coal despite having once called the coal industry the "lethal bullet" of climate change.
Soros purchased one million shares in Peabody Energy and another 500,000 shares in Arch Coal. Both companies have been struggling since President Obama's 'war on coal' aimed at reducing carbon dioxide emissions. The coal industry's biggest players have recently lost more than 98 percent of their share value. On Friday Peabody Energy's shares cost $1.73, compared with more than $72 per share at their peak in 2011.
Fav @georgesoros quote: "There is no magic bullet for climate change, but there is a lethal bullet: coal." So lethal, he owns #coal stock!

— Musk Bucks (@muskbucks) August 20, 2015
"George Soros spent millions of dollars and multiple years helping to driving down the price of coal," H. Sterling Burnett, research fellow and managing editor, at the Heartland Institute, told FoxNews. The businessman bought as many shares as he could, and, when stocks rebound, he can sell them and make a huge profit, Burnett added.
READ MORE: New emissions rules for power plants bring fears of higher energy bills

Despite the world coal price falling, partly caused by weakening demand from China and other countries, "there is still a huge need for coal and eventually prices will go up," according to UK-based mining and energy consultant Michael South.
In 2009, Soros, the 29th richest person in the world, promised to spend $1 billion on renewable energy and then funded the Climate Policy Initiative (CPI) think tank. The billionaire said he will donate $10 million a year to the organization for the next 10 years.
Soros also claimed he preferred a greenhouse-gas tax because carbon emission-trading systems, which are used in Europe, could be manipulated by investors.
"There is no magic bullet for climate change, but there is a lethal bullet: coal," Soros said then.
In October, the Soros-funded think tank published a report saying the world economy could save $1.8 trillion over the next 20 years if it shifts from coal to clean energy.
The 85 year-old Hungarian-born hedge fund legend is worth $24.2 billion, according to Forbes.
You can share this story on social media: