Alibaba to inject $1bn into cloud computing challenging Amazon dominance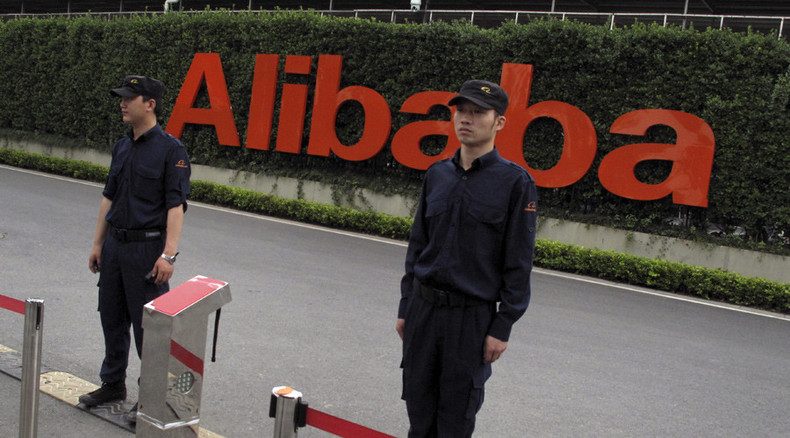 Chinese e-commerce giant Alibaba plans to invest $1 billion into its cloud computing unit Aliyun to challenge its American rival Amazon. In March the retailer's subsidiary opened its first foreign cloud data center in Silicon Valley.
The investment underscores the importance Alibaba attaches to cloud computing as a revenue driver for large e-commerce companies, according to the Alibaba Group.
The money will be used to expand Aliyun's international presence as it intends to set up data centers in the Middle East, Japan and Europe.
It will also help Aliyun develop new cloud and Big Data solutions, and strike new partnerships and technology alliances.
"Big Data and cloud computing are at the heart of Alibaba Group's strategy for the future. The $1 billion investment is a reflection of our continued confidence and commitment," Alibaba Group CEO Daniel Zhang said.
READ MORE: Alibaba expands into US to compete against Amazon, Google

Aliyun is positioning itself as a "challenger to established players in the global cloud-services market," according to the company statement.
"Our goal is to overtake Amazon in four years, whether that's in customers, technology, or worldwide scale," Simon Hu, the president of Aliyun and former head of Alibaba's microfinance arm, told Reuters. "Amazon, Microsoft and others have already laid the groundwork for us by educating the markets about cloud in the US and Europe, so we have an even better opportunity to join in the competition."
In March Aliyun, which provides public cloud-computing services for Alibaba's five data centers in China and in Hong Kong, opened a cloud data center in Silicon Valley. It is Alibaba's first division outside China. The service is to compete with the US major cloud players Amazon, Google and Microsoft.
Last week, Amazon said its Web Services' second-quarter sales increased by 81 percent over the previous year to $1.82 billion. Its operating profit was $391 million, with the previous year's $77 million.
Alibaba's cloud-computing revenue for the quarter ending in March stood at $63 million, up 82 percent from a year earlier. The company says that as of the end of June 2014, 1.4 million customers were using Aliyun services directly or through independent software vendors.