Florida bank signs first deal with Cuban counterpart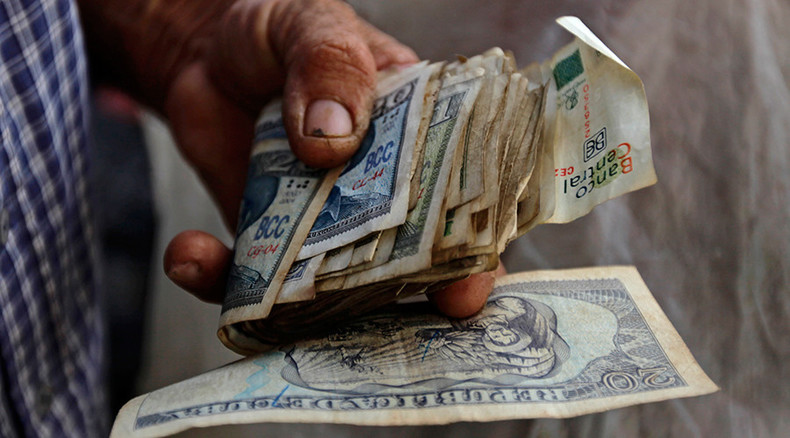 A little known US bank, South Florida-based Stonegate, has become the first US financial institution to set up a correspondent banking relationship with a Cuban counterpart, a day after Washington and Havana finally reestablished diplomatic ties.
The Florida-based bank announced Wednesday that it signed a correspondent deal with Cuba's Banco Internacional de Comercio (BICSA) in Havana. BICSA that was established in 1993 to conduct foreign trade and has more than 600 correspondent relationships in the world. It has recommended itself as a reliable institution that is audited annually by Ernst & Young,
"This is another step in terms of normalizing commercial relations between the US and Cuba. The ability to move money easily between the two countries will only increase trade and benefit American companies wishing to do business in Cuba," David Seleski, the company's president and CEO said in a press release.
Stonegate, which has $2.27 billion in assets and $1.93 billion in deposits, pioneered a financial rapprochement between two former foes when on May 20 it opened an account for the Cuban government and a diplomatic mission in the US.
READ MORE: Cuban flag flies in Washington as embassy reopens after 54 years
Under Treasury Department regulations dating back to January, American banks are allowed to open correspondent accounts in Cuban banks. However, so far US financial institutions were wary of dealing with Cuba without further legal guarantees.
While American travelers are also theoretically allowed to use credit and debit cards in Cuba, no US banks are offering such transactions. According to a Miami Herald investigation, MasterCard and American Express offered to process card transactions by Americans in Cuba but got no support from American banks.
With the opening of a banking relationship, Cuban-Americans will now be able to wire money to their relatives in Cuba, and hopefully offer plastic card transactions.
"I assume their next step would be to apply for a license to handle remittances so they can compete with Western Union," Fernando Capablanca, managing director of Whitecap Consulting Group, which provides services to community and foreign banks, told Miami Herald. "I'm happy someone has done this. It is a good first step. It's a new frontier, so I'm not quite sure how Stonegate will use this arrangement."
On Monday, the United States and Cuba officially reestablished full diplomatic ties by reopening embassies.