​More than $100bn will be available to Iran when IAEA confirms nuclear deal - media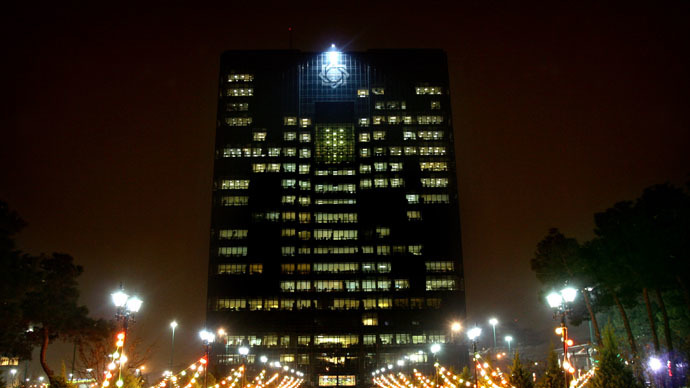 Iran will get access to more than $100 billion in previously frozen assets when it has successfully executed the agreement with the six leading world powers, Reuters reports referring to US officials.
It would be up to the International Atomic Energy Agency (IAEA) to confirm the historic nuclear dealsignedTuesday. The IAEA is to be granted access to suspected nuclear sites, including military ones, within 24 days if a majority of a panel supervising the deal insists.
The agreement would also mean renewing "banking activities, including the establishment of new correspondent banking relationships and the opening of new branches and subsidiaries of Iranian banks in the territories of EU Member States", says the document published on Russian Ministry of Foreign Affairs website. Read the full text of the joint comprehensive plan of action here.
Among other key bonuses for Tehran would be Iran rejoining SWIFT, "financial support for trade with Iran (export credit, guarantees or insurance)", financial aid and loans to the government.
READ MORE: Key points of historic nuclear deal reached by Iran and 6 world powers
The failure by Tehran to meet the demands means the UN Security Council sanctions can be re-imposed within 65 days.
On Tuesday Iran and the six international mediators (the US, UK, France, Germany, Russia and China) reached a historic agreement on the settlement of the long-term problems of the Iranian nuclear program. The dispute has lasted for more than a decade. Difficult negotiations culminated in the adoption of the joint comprehensive action plan, the implementation of which will completely remove Iran from economic and financial sanctions by the UN Security Council, the United States and the European Union.
The deadline for completion of negotiations had previously been postponed several times. Last week, the Iranian officials said the key differences with the international negotiators preventing the conclusion of the agreement, was the West's position on the arms embargo against Iran.
The parties have agreed that the arms embargo against Iran will be extended for five years, but the supply of weapons will be possibly subject to a verification procedure by the UN Security Council, said Russian Foreign Minister Sergey Lavrov after the meeting on Tuesday. The Western countries insisted on an 8 to 10 year extension, Lavrov added.