​Goldman Sachs could face lawsuit for helping hide Greek debt - report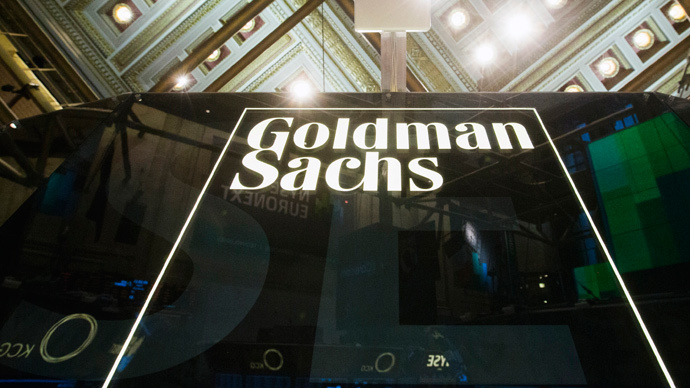 A former Goldman Sachs banker suggested Greece start legal action against his former employer over complex financial deals that helped the country hide its national debt in 2001 and continue borrowing despite its poor economy, the Independent reports.
The banking giant made as much as $500 million from the transactions known as "swaps", which translated Greek debts issued in dollars and yens into euros, the British daily says. The figure is, however, disputed by Goldman, which refuses to state an exact number. The deals were prepared by Antigone Loudiadis, who reportedly received $12 million a year for the job.
Now Loudiadis' former colleague, Jaber George Jabbour, who used to design swaps at Goldman, sent a formal letter to the Greek government, saying it could "right historical wrongs as part of [its] plan to reduce Greece's debt," the report says.
Jabbour, who now runs Ethos Capital Advisors, had successfully assisted Portugal in renegotiating trades made during the financial crisis, resulting in major compensations paid by London banks to the country and a parliamentary investigation in Portugal. He also helped expose the alleged mismanagement of Libyan national assets by Goldman Sachs and Société Générale that reportedly resulted in billions in losses.
READ MORE: 'Issues of credibility & trust': Eurogroup adjourns without reaching Greece deal
Jabbour believes Goldman received unreasonable profits from the swap deals and the Greeks can seek compensation for that. He also believes evidence may be produced that the sole purpose of the transactions was to cover the size of the Greek national debt and facilitate further borrowings.
Swaps were practiced by smaller economies wishing to join the eurozone, but the EU's economic statistics agency Eurostat banned them in 2008. Greece failed to report its swaps at the time.
Two Greek officials, who ran the country's debt management agency at the time, said their department didn't fully understand the transactions and lacked expertise to assess their risks and costs.
After years of harsh austerity, debt-ridden Greece is engaged in tough negotiations with foreign creditors on a deal, which would save it from default and potential ejection from the eurozone. The country held a referendum last week, rejecting a proposal from the creditors.
You can share this story on social media: