Greece asks for new 3yr loan, promises reform plan on July 9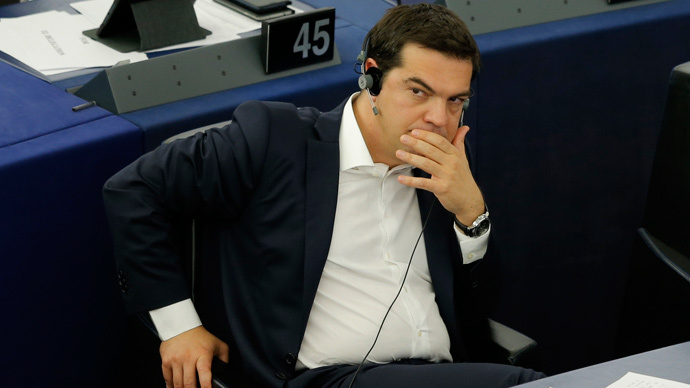 Greece has officially asked for a three-year loan facility from the European Stability Mechanism (ESM) and agreed to quick reforms, promising to present a new plan on July 9 at the latest.
"The loan will be used to meet Greece's debt obligations and to ensure stability of the financial system," reads the letter sent by the new Greek finance minister.
Greece proposed to immediately implement a set of measures starting from the beginning of the next week, such as tax reform related measures and pension related measures. It also promised action to further strengthen and modernize the country's economy.
"The Greek government will on Thursday 9 July at the latest set out in detail its proposals for a comprehensive and specific reform agenda for assessment by the three institutions to be presented to the Eurogroup," the document added.
#BREAKING THIS IS THE GREEK REQUEST TO THE ESM #GreekCrisis#Greecepic.twitter.com/xneqAtchEU

— ThePressProject (@ThePressProject) July 8, 2015
The requested 3-year bailout package from the IMF is estimated to be over €51 billion, however there is no exact amount.
On June 30 Greece asked for a 2-year bailout program hours before the deadline to repay €1.6 billion to the IMF expired. That request also included a debt restructuring plan, which the Eurogroup rejected that day.
READ MORE: Eurogroup refuses to extend bailout program to Greece
The European leaders have started openly talking about the possible Greek exit from the single currency. European Commission President Jean-Claude Juncker said Tuesday Greece's creditors had prepared a 'detailed Grexit scenario'.
READ MORE: Greek creditors have Grexit scenario 'prepared in detail'
Speaking about this week's deadline for Greece to present a new reform plan, European Council President Donald Tusk said on Wednesday that a deal failure would "hurt everyone." He said Greece would go bankrupt if no deal is reached in the coming four days, adding that all parties would suffer then.
You can share this story on social media: