Kiev pledges reforms to secure extra $1.7bn loan from IMF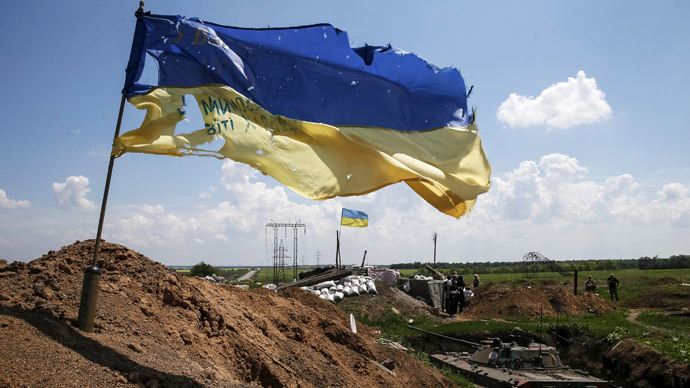 The International Monetary Fund and Kiev's representatives have agreed on a set of measures to be taken by Ukraine to receive a $1.7 billion loan, according to the IMF press service.
The agreement, which was reached during consultations at the technical level, defines which measures need to be implemented in order to pass the fund's first review of the financing program, TASS reports without specifying what those measures actually are. The agreement is now subject to the approval of IMF management and its Board of Directors.
READ MORE: Ukraine's President Poroshenko signs €1.8bn loan from EU into law
After Kiev fulfills the required conditions, the IMF will be able to assess the sustainability of Ukraine's public debt. After completing this review, the fund will transfer around $1.7 billion to Kiev, the press service said.
Ukrainian President Petro Poroshenko signed a law ratifying financial assistance from the EU of up to €1.8 billion on Thursday.
The country's total debt is estimated at around $50 billion, of which $30 billion is external and $17 billion internal. Public sector debt has reached 71 percent of Ukraine's GDP, and is expected to rise to 94 percent in 2015, according to estimates made by the National Bank of Ukraine in April.